Do you know that important immune protective proteins are present in breast milk? Breast milk also contains required vitamins, minerals, saturated and un saturated fats. These things are extremely important for development of healthy brain. If you are taking any medicine for short term or for the chronic reason then that passes in breast milk as well, that is why you should always check the drug with your health care provider. Here at DrLact we try to analyze drugs based on available researches and in this sheet we will present our analysis for Danocrine | Danazol Capsule.
What is Danocrine | Danazol Capsule used for?
EndometriosisDANOCRINE is indicated for the treatment of endometriosis amenable to hormonal management. Fibrocystic Breast DiseaseMost cases of symptomatic fibrocystic breast disease may be treated by simple measures (e.g., padded brassieres and analgesics). In infrequent patients, symptoms of pain and tenderness may be severe enough to warrant treatment by suppression of ovarian function. DANOCRINE is usually effective in decreasing nodularity, pain, and tenderness. It should be stressed to the patient that this treatment is not innocuous in that it involves considerable alterations of hormone levels and that recurrence of symptoms is very common after cessation of therapy. Hereditary AngioedemaDANOCRINE is indicated for the prevention of attacks of angioedema of all types (cutaneous, abdominal, laryngeal) in males and females.
I am breastfeeding mother and I am using Danocrine | Danazol Capsule. Can it have any bad effect on my kid? Shall I search for better alternative?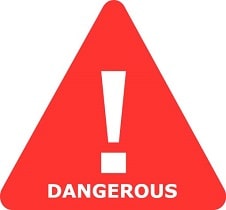 Our analysis of Danazol which are active ingredients in Danocrine | Danazol Capsule indicates that Danocrine | Danazol Capsule is dangerous to use in breastfeeding. We strongly recommend you to go through detailed analysis of Danazol as below and do not use Danocrine | Danazol Capsule during breastfeeding.
Danocrine | Danazol Capsule Breastfeeding Analsys
Danazol while Breastfeeding
Dangerous
CAS Number: 17230-88-5
Although no adverse effect has been reported, as a synthetic androgen, it may inhibit hypophysis activity.
---
I already used Danocrine | Danazol Capsule and meanwhile I breastfed my baby should I be concerned?
You should immediately inform your health care provider about Danocrine | Danazol Capsule usage and your breastfeeding interval after usage of . If you feel baby is having abnormal behavior or any other health issue please call 911 immediately or contact nearest medical emergency center.
I am nursing mother and my doctor has suggested me to use Danocrine | Danazol Capsule, is it safe?
Please double check with your doctor if he is aware of your breastfeeding stratus, Ask your doctor if there is any safe alternative of Danocrine | Danazol Capsule. Check with your doctor if you shall temporally stop breastfeeding. You may go for second opinion as well. Still after all of this if your doctor still recommends Danocrine | Danazol Capsule then go for it as they have access on more detailed medical and scientific information and they understand your individual medical situation much better.
If I am using Danocrine | Danazol Capsule, will my baby need extra monitoring?
Extreme level of monitoring required as Danocrine | Danazol Capsule could be dangerous for kid.
Who can I talk to if I have questions about usage of Danocrine | Danazol Capsule in breastfeeding?
US
National Womens Health and Breastfeeding Helpline: 800-994-9662 (TDD 888-220-5446) 9 a.m. and 6 p.m. ET, Monday through Friday

UK
National Breastfeeding Helpline: 0300-100-0212 9.30am to 9.30pm, daily
Association of Breastfeeding Mothers: 0300-330-5453
La Leche League: 0345-120-2918
The Breastfeeding Network supporter line in Bengali and Sylheti: 0300-456-2421
National Childbirth Trust (NCT): 0300-330-0700

Australia
National Breastfeeding Helpline: 1800-686-268 24 hours a day, 7 days a week

Canada
Telehealth Ontario for breastfeeding: 1-866-797-0000 24 hours a day, 7 days a week