It is recommended to breastfeed exclusively for six months and then while introducing to other food sources extend it to twelve months. In this duration most mothers will need help of some sort of medication, It could be for short term like could and flue or it could be something chronic like Arthritis or Diabetes and here comes the question of safety of medication in use. In this post we will figure out what is Paclitaxel Injection and whether its safe to use Paclitaxel Injection while nursing or not.
What is Paclitaxel Injection used for?
Paclitaxel Injection is indicated as first-line and subsequent therapy for the treatment of advanced carcinoma of the ovary. As first- line therapy, paclitaxel is indicated in combination with cisplatin. Paclitaxel Injection is indicated for the adjuvant treatment of node-positive breast cancer administered sequentially to standard doxorubicin-containing combination chemotherapy. In the clinical trial, there was an overall favorable effect on disease-free and overall survival in the total population of patients with receptor-positive and receptor-negative tumors, but the benefit has been specifically demonstrated by available data (median follow-up 30 months) only in the patients with estrogen and progesterone receptor negative tumors. (See CLINICAL STUDIES: Breast Carcinoma.) Paclitaxel Injection is indicated for the treatment of breast cancer after failure of combination chemotherapy for metastatic disease or relapse within 6 months of adjuvant chemotherapy. Prior therapy should have included an anthracycline unless clinically contraindicated. Paclitaxel Injection, in combination with cisplatin, is indicated for the first-line treatment of non-small cell lung cancer in patients who are not candidates for potentially curative surgery and/or radiation therapy. Paclitaxel Injection is indicated for the second-line treatment of AIDS-related Kaposi's sarcoma.
Is Paclitaxel Injection usage safe while breastfeeding? If a lactating mother is using it can there be any effect on growth or development of infant?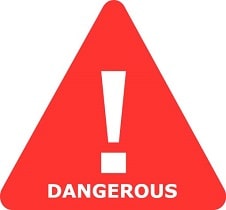 Our analysis of Paclitaxel which are active ingredients in Paclitaxel Injection indicates that Paclitaxel Injection is dangerous to use in breastfeeding. We strongly recommend you to go through detailed analysis of Paclitaxel as below and do not use Paclitaxel Injection during breastfeeding.
Statement of Manufacturer/Labeler about breastfeeding usage
Nursing Mothers It is not known whether the drug is excreted in human milk. Following intravenous administration of carbon 14-labeled paclitaxel to rats on days 9 to 10 postpartum, concentrations of radioactivity in milk were higher than in plasma and declined in parallel with the plasma concentrations. Because many drugs are excreted in human milk and because of the potential for serious adverse reactions in nursing infants, it is recommended that nursing be discontinued when receiving paclitaxel injection therapy.
Paclitaxel Injection Breastfeeding Analsys
Paclitaxel while Breastfeeding
Dangerous
CAS Number: 33069-62-4
Paclitaxel is a taxane with antimitotic properties originally derived from the bark of the Pacific yew (Taxus brevifolia).Indicated for the treatment of various cancers (breast, ovarian, lung, pancreatic).Administered intravenously; a dose generally every 3 weeks during a number of rounds determined according to protocol. Some types of cancer require weekly doses (EMA 2016, AEMPS 2012). Because it is very lipophilic, it is excreted in breast milk in significant amounts. At 316 hours (13 days) after the infusion, detectable levels were no longer found in breast milk (Griffin 2012). There are two different pharmaceutical forms of paclitaxel, the conventional one (AEMPS 2012, Bristol 2011) and the albumin-bound nanoparticle (EMA 2016), with a very similar pharmacokinetic profile: high protein binding, high volume of distribution and a long half-life of around a day, the range being between 13 and 53 hours for the broadest conventional form (Bristol 2011), versus 12 to 33 hours for the nanoparticle form (EMA 2016). When it is possible to do so, detections in the milk of each patient to determine the total elimination of the drug would be the best indicator for resuming breastfeeding between two rounds of chemotherapy. It is known from pharmacokinetics that after 3 elimination half-lives (T½) 87.5% of the drug is eliminated from the body; after 4 T½ 94%, after 5 T½ 96.9%, after 6 T½ 98.4% and after 7 T½ 99%. From 7 T½ plasmatic concentrations of drug in the body are negligible. In general, a period of five half-lives can be considered a safe waiting period before a return to breastfeeding (Anderson 2016). Depending on the pharmaceutical form of paclitaxel and taking as reference the longest recorded T½, these 5 T½ would correspond to the conventional form of paclitaxel at 11 days and that of nanoparticles at 7 days. Expert authors recommend waiting 6 to 10 days (between 6 and 10 T½) after the last dose to restart breastfeeding. Meanwhile, express and discard breast milk regularly (Hale 2017 p.742). Some chemotherapeutic agents with an antibiotic effect can alter the composition of the microbiota (cluster of bacteria or bacterial flora) of the milk and the concentration of some of its components (Urbaniak 2014). This possibly occurs temporarily with subsequent recovery, without any adverse effects being reported in breastfed infants.
---
Paclitaxel Injection Breastfeeding Analsys - 2
Paclitaxel while Breastfeeding
CAS Number: 33069-62-4
Most sources consider breastfeeding to be contraindicated during maternal antineoplastic drug therapy.[1] Based on limited data, paclitaxel appears to be excreted into milk in relatively large amounts. It might be possible to breastfeed safely during intermittent therapy with an appropriate period of breastfeeding abstinence, but the duration abstinence is not clear. In one case, paclitaxel was detectable in milk for at least a week, but not at 13 days after a dose of 30 mg per square meter. The manufacturer recommends that breastfeeding be discontinued during paclitaxel therapy and for 2 weeks after the last dose. Chemotherapy may adversely affect the normal microbiome and chemical makeup of breastmilk.[2] Women who receive chemotherapy during pregnancy are more likely to have difficulty nursing their infant.
---
What if I already have used Paclitaxel Injection?
You should immediately inform your health care provider about Paclitaxel Injection usage and your breastfeeding interval after usage of . If you feel baby is having abnormal behavior or any other health issue please call 911 immediately or contact nearest medical emergency center.
I am nursing mother and my doctor has suggested me to use Paclitaxel Injection, is it safe?
Please double check with your doctor if he is aware of your breastfeeding stratus, Ask your doctor if there is any safe alternative of Paclitaxel Injection. Check with your doctor if you shall temporally stop breastfeeding. You may go for second opinion as well. Still after all of this if your doctor still recommends Paclitaxel Injection then go for it as they have access on more detailed medical and scientific information and they understand your individual medical situation much better.
If I am using Paclitaxel Injection, will my baby need extra monitoring?
Extreme level of monitoring required as Paclitaxel Injection could be dangerous for kid.
Who can I talk to if I have questions about usage of Paclitaxel Injection in breastfeeding?
US
National Womens Health and Breastfeeding Helpline: 800-994-9662 (TDD 888-220-5446) 9 a.m. and 6 p.m. ET, Monday through Friday

UK
National Breastfeeding Helpline: 0300-100-0212 9.30am to 9.30pm, daily
Association of Breastfeeding Mothers: 0300-330-5453
La Leche League: 0345-120-2918
The Breastfeeding Network supporter line in Bengali and Sylheti: 0300-456-2421
National Childbirth Trust (NCT): 0300-330-0700

Australia
National Breastfeeding Helpline: 1800-686-268 24 hours a day, 7 days a week

Canada
Telehealth Ontario for breastfeeding: 1-866-797-0000 24 hours a day, 7 days a week