Nutrients from the food that you eat passes to your breast milk. Its good idea to take healthy diet while breastfeeding. You may need to consume more calories per day to support healthy body system. Some time it gets necessary take medicine while you are breastfeeding and as other food items passes into breast milk, medicine passes as well hence it becomes obvious to understand its effects while breastfeeding. We have analyzed many medications and in this sheet we will present some fact and known information associated with Doxepin Hydrochloride 10 Mg while breast-feeding.
What is Doxepin Hydrochloride 10 Mg used for?
Doxepin HCl is recommended for the treatment of: •Psychoneurotic patients with depression and/or anxiety. •Depression and/or anxiety associated with alcoholism (not to be taken concomitantly with alcohol). •Depression and/or anxiety associated with organic disease (the possibility of drug interaction should be considered if the patient is receiving other drugs concomitantly). •Psychotic depressive disorders with associated anxiety including involutional depression and manic-depressive disorders. The target symptoms of psychoneurosis that respond particularly well to doxepin HCl include anxiety, tension, depression, somatic symptoms and concerns, sleep disturbances, guilt, lack of energy, fear, apprehension and worry. Clinical experience has shown that doxepin HCl is safe and well tolerated even in the elderly patient. Owing to lack of clinical experience in the pediatric population, doxepin HCl is not recommended for use in children under 12 years of age.
I am breastfeeding mother and I am using Doxepin Hydrochloride 10 Mg. Can it have any bad effect on my kid? Shall I search for better alternative?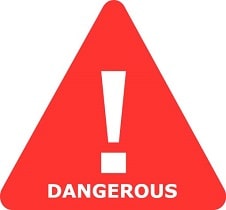 Our analysis of Doxepin which are active ingredients in Doxepin Hydrochloride 10 Mg indicates that Doxepin Hydrochloride 10 Mg is dangerous to use in breastfeeding. We strongly recommend you to go through detailed analysis of Doxepin as below and do not use Doxepin Hydrochloride 10 Mg during breastfeeding.
Doxepin Hydrochloride 10 Mg Breastfeeding Analsys
Doxepin while Breastfeeding
Dangerous
Sedative effect and respiratory arrest have been described.
---
Doxepin Hydrochloride 10 Mg Breastfeeding Analsys - 2
Doxepin while Breastfeeding
CAS Number: 1668-19-5
Because of its sedating potential, active metabolite, presence in infant serum, two reports of adverse effects in breastfed infants, and only one report of use without apparent adverse reactions, doxepin is a poor choice and other agents may be preferred, especially while nursing a newborn or preterm infant. If doxepin is required by the mother of an older infant, it may not a reason to discontinue breastfeeding, but the infant should be monitored carefully for excessive sedation, and adequate weight gain. Maternal use of topical doxepin cream is unlikely to pose a problem for a breastfed infant as long as it is applied away from the breasts so that the infant cannot ingest the drug directly.
---
I am nursing mother and I have already used Doxepin Hydrochloride 10 Mg, what should I do?
You should immediately inform your health care provider about Doxepin Hydrochloride 10 Mg usage and your breastfeeding interval after usage of . If you feel baby is having abnormal behavior or any other health issue please call 911 immediately or contact nearest medical emergency center.
I am nursing mother and my doctor has suggested me to use Doxepin Hydrochloride 10 Mg, is it safe?
Please double check with your doctor if he is aware of your breastfeeding stratus, Ask your doctor if there is any safe alternative of Doxepin Hydrochloride 10 Mg. Check with your doctor if you shall temporally stop breastfeeding. You may go for second opinion as well. Still after all of this if your doctor still recommends Doxepin Hydrochloride 10 Mg then go for it as they have access on more detailed medical and scientific information and they understand your individual medical situation much better.
If I am using Doxepin Hydrochloride 10 Mg, will my baby need extra monitoring?
Extreme level of monitoring required as Doxepin Hydrochloride 10 Mg could be dangerous for kid.
Who can I talk to if I have questions about usage of Doxepin Hydrochloride 10 Mg in breastfeeding?
US
National Womens Health and Breastfeeding Helpline: 800-994-9662 (TDD 888-220-5446) 9 a.m. and 6 p.m. ET, Monday through Friday

UK
National Breastfeeding Helpline: 0300-100-0212 9.30am to 9.30pm, daily
Association of Breastfeeding Mothers: 0300-330-5453
La Leche League: 0345-120-2918
The Breastfeeding Network supporter line in Bengali and Sylheti: 0300-456-2421
National Childbirth Trust (NCT): 0300-330-0700

Australia
National Breastfeeding Helpline: 1800-686-268 24 hours a day, 7 days a week

Canada
Telehealth Ontario for breastfeeding: 1-866-797-0000 24 hours a day, 7 days a week