Do you know that important immune protective proteins are present in breast milk? Breast milk also contains required vitamins, minerals, saturated and un saturated fats. These things are extremely important for development of healthy brain. If you are taking any medicine for short term or for the chronic reason then that passes in breast milk as well, that is why you should always check the drug with your health care provider. Here at DrLact we try to analyze drugs based on available researches and in this sheet we will present our analysis for Phentermine Hcl C-iv Capsule.
What is Phentermine Hcl C-iv Capsule used for?
Phentermine hydrochloride capsules are indicated as a short-term (a few weeks) adjunct in a regimen of weight reduction based on exercise, behavioral modification and caloric restriction in the management of exogenous obesity for patients with an initial body mass index ≥ 30 kg/m2, or ≥ 27 kg/m2 in the presence of other risk factors (e.g., controlled hypertension, diabetes, hyperlipidemia). Below is a chart of body mass index (BMI) based on various heights and weights. BMI is calculated by taking the patient's weight, in kilograms (kg), divided by the patient's height, in meters (m), squared. Metric conversions are as follows: pounds ÷ 2.2 = kg; inches x 0.0254 = meters. BODY MASS INDEX (BMI), kg/m2 Height (feet, inches) Weight (pounds) 5'0" 5'3" 5'6" 5'9" 6'0" 6'3" 140 27 25 23 21 19 18 150 29 27 24 22 20 19 160 31 28 26 24 22 20 170 33 30 28 25 23 21 180 35 32 29 27 25 23 190 37 34 31 28 26 24 200 39 36 32 30 27 25 210 41 37 34 31 29 26 220 43 39 36 33 30 28 230 45 41 37 34 31 29 240 47 43 39 36 33 30 250 49 44 40 37 34 31 The limited usefulness of agents of this class, including phentermine, [see Clinical Pharmacology (12.1, 12.2)] should be measured against possible risk factors inherent in their use such as those described below.
I am breastfeeding mother and I am using Phentermine Hcl C-iv Capsule. Can it have any bad effect on my kid? Shall I search for better alternative?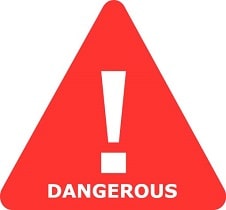 Our analysis of Phentermine hydrochloride which are active ingredients in Phentermine Hcl C-iv Capsule indicates that Phentermine Hcl C-iv Capsule is dangerous to use in breastfeeding. We strongly recommend you to go through detailed analysis of Phentermine hydrochloride as below and do not use Phentermine Hcl C-iv Capsule during breastfeeding.
Phentermine Hcl C-iv Capsule Breastfeeding Analsys
Phentermine hydrochloride while Breastfeeding
Dangerous
CAS Number: 122-09-8
Psychostimulant drug that is used as an anorectic in the treatment of obesity. With similar action than Dexamphetamine. It can cause insomnia, anorexia and nervousness. At latest update no published data were found on excretion into breast milk.Pharmacokinetic data make it likely the passage into milk in an amount that may be significant. Breastfeeding women usually regain their body weight, previous to pregnancy, sooner than those who do not breastfeed. Given the increased risk for cardiac valvular disorders and psychotic reactions, the European Medicines Agency (EMA) ordered the withdrawal from marketing in the European Union on 2000.
---
I already used Phentermine Hcl C-iv Capsule and meanwhile I breastfed my baby should I be concerned?
You should immediately inform your health care provider about Phentermine Hcl C-iv Capsule usage and your breastfeeding interval after usage of . If you feel baby is having abnormal behavior or any other health issue please call 911 immediately or contact nearest medical emergency center.
I am nursing mother and my doctor has suggested me to use Phentermine Hcl C-iv Capsule, is it safe?
Please double check with your doctor if he is aware of your breastfeeding stratus, Ask your doctor if there is any safe alternative of Phentermine Hcl C-iv Capsule. Check with your doctor if you shall temporally stop breastfeeding. You may go for second opinion as well. Still after all of this if your doctor still recommends Phentermine Hcl C-iv Capsule then go for it as they have access on more detailed medical and scientific information and they understand your individual medical situation much better.
If I am using Phentermine Hcl C-iv Capsule, will my baby need extra monitoring?
Extreme level of monitoring required as Phentermine Hcl C-iv Capsule could be dangerous for kid.
Who can I talk to if I have questions about usage of Phentermine Hcl C-iv Capsule in breastfeeding?
US
National Womens Health and Breastfeeding Helpline: 800-994-9662 (TDD 888-220-5446) 9 a.m. and 6 p.m. ET, Monday through Friday

UK
National Breastfeeding Helpline: 0300-100-0212 9.30am to 9.30pm, daily
Association of Breastfeeding Mothers: 0300-330-5453
La Leche League: 0345-120-2918
The Breastfeeding Network supporter line in Bengali and Sylheti: 0300-456-2421
National Childbirth Trust (NCT): 0300-330-0700

Australia
National Breastfeeding Helpline: 1800-686-268 24 hours a day, 7 days a week

Canada
Telehealth Ontario for breastfeeding: 1-866-797-0000 24 hours a day, 7 days a week