I am a breastfeeding mother and i want to know if it is safe to use Eflornithine? Is Eflornithine safe for nursing mother and child? Does Eflornithine extracts into breast milk? Does Eflornithine has any long term or short term side effects on infants? Can Eflornithine influence milk supply or can Eflornithine decrease milk supply in lactating mothers?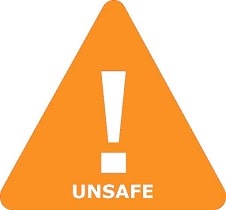 DrLact safety Score for Eflornithine is 5 out of 8 which is considered Unsafe as per our analyses.
A safety Score of 5 indicates that usage of Eflornithine may cause serious side effects in breastfed baby.
Our study of different scientific research indicates that Eflornithine may cause moderate to high side effects or may affect milk supply in lactating mother.
Our suggestion is to use safer alternate options rather than using Eflornithine .
It is recommended to evaluate the advantage of not breastfeeding while using Eflornithine Vs not using Eflornithine And continue breastfeeding.
While using Eflornithine Its must to monitor child for possible reactions. It is also important to understand that side effects vary largely based on age of breastfed child and time of medication in addition to dosage.
Score calculated using the DrLact safety Version 1.2 model, this score ranges from 0 to 8 and measures overall safety of drug in lactation. Scores are primarily calculated using publicly available case studies, research papers, other scientific journals and publically available data.
African type anti-trypanosomal drug (T.Gambiense, Sleeping disease). Treatment is recommended for 7 days long. There is not any experience with this drug on breastfeeding to make a recommendation. Assess risk-benefit ratio and mother's condition closely, which is usually precarious. In any case, check-up for side effects on both the mother and the baby. Because of such short-term treatment, a temporally breastfeeding withholding may be scheduled. Melarsoprol is a much less toxic drug, unfortunately, the industry do not regard it as being profitable enough to assure a continuing access of poor patients to the latter drug.
Limited information indicates that maternal intravenous eflornithine 400 mg/kg daily for 7 days does not cause any adverse serious effects in breastfed infants. Eflornithine is poorly absorbed after topical application, so it is not likely to reach the bloodstream of the infant or cause any adverse effects in breastfed infants.
A cohort of 33 infants who were breastfed (extent not stated) by hospitalized mothers taking eflornithine was followed in the Democratic Republic of the Congo. All 33 mothers received 14 doses of intravenous eflornithine 400 mg/kg daily for 7 days and 30 mothers took a full course of 30 doses of oral nifurtimox 15 mg/kg daily for human African trypanosomiasis (sleeping sickness). Nursing mothers also took a median of 4 other concomitant medications. No serious adverse events were reported in any of the breastfed infants.[1]
Disclaimer
:
Information presented in this database is not meant as a substitute for professional judgment. You should consult your healthcare provider for breastfeeding advice related to your particular situation. We do not warrant or assume any liability or responsibility for the accuracy or completeness of the information on this Site.