I am a breastfeeding mother and i want to know if it is safe to use Roxithromycin? Is Roxithromycin safe for nursing mother and child? Does Roxithromycin extracts into breast milk? Does Roxithromycin has any long term or short term side effects on infants? Can Roxithromycin influence milk supply or can Roxithromycin decrease milk supply in lactating mothers?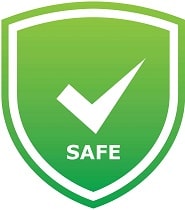 DrLact safety Score for Roxithromycin is 1 out of 8 which is considered Safe as per our analyses.
A safety Score of 1 indicates that usage of Roxithromycin is mostly safe during lactation for breastfed baby.
Our study of different scientific research also indicates that Roxithromycin does not cause any serious side effects in breastfeeding mothers.
Most of scientific studies and research papers declaring usage of Roxithromycin safe in breastfeeding are based on normal dosage and may not hold true for higher dosage.
Score calculated using the DrLact safety Version 1.2 model, this score ranges from 0 to 8 and measures overall safety of drug in lactation. Scores are primarily calculated using publicly available case studies, research papers, other scientific journals and publically available data.
Less than 0.05% of the maternal dose of roxithromycin is excreted in milk (AEMPS 2002, Puri 1987). Early exposure to macrolides (especially erythromycin, see specific information) has been linked to the occurrence of hypertrophic pyloric stenosis (Goldstein 2009, Chin 2001), including through breast milk, so it may be prudent to avoid them during the first month of breastfeeding. Be aware of false negative results of bacterial cultures obtained from febrile infants whose mothers are on antibiotics, as well as the possibility of gastroenteritis due to altered intestinal flora (Ito 1993).
Roxithromycin is not approved for marketing in the United States by the U.S. Food and Drug Administration, but is available in other countries. Because of the low levels of roxithromycin in breastmilk, it would not be expected to cause adverse effects in breastfed infants. Monitor the infant for possible effects on the gastrointestinal flora, such as diarrhea, candidiasis (thrush, diaper rash). Unconfirmed epidemiologic evidence indicates that the risk of hypertrophic pyloric stenosis in infants might be increased by maternal use of roxithromycin during breastfeeding.
A cohort study of infants diagnosed with infantile hypertrophic pyloric stenosis found that affected infants were 2.3 to 3 times more likely to have a mother taking a macrolide antibiotic during the 90 days after delivery. Stratification of the infants found the odds ratio to be 10 for female infants and 2 for male infants. All of the mothers of affected infants nursed their infants. Most of the macrolide prescriptions were for erythromycin, but 19% were for roxithromycin. However, the authors did not state which macrolide was taken by the mothers of the affected infants.[3] A retrospective database study in Denmark of 15 years of data found a 3.5-fold increased risk of infantile hypertrophic pyloric stenosis in the infants of mothers who took a macrolide during the first 13 days postpartum, but not with later exposure. The proportion of infants who were breastfed was not known, but probably high. The proportion of women who took each macrolide was also not reported.[4] A study comparing the breastfed infants of mothers taking amoxicillin to those taking a macrolide antibiotic found no instances of pyloric stenosis. Sixty-seven percent of the infants exposed to a macrolide in breastmilk were exposed to roxithromycin. Adverse reactions occurred in 12.7% of the infants exposed to macrolides which was similar to the rate in amoxicillin-exposed infants. Reactions included rash, diarrhea, loss of appetite, and somnolence.[5]
In a double-blind, controlled study in Gambia, women who were nasopharyngeal carriers of , or group B streptococcus were given a single 2 gram dose of azithromycin during labor. Milk samples from women who received azithromycin had 9.6% prevalence of carriage of the organisms compared to 21.9% in women who received placebo. Nasopharyngeal carriage in mothers and infants was also reduced on day 6 postpartum.[7]
Disclaimer
:
Information presented in this database is not meant as a substitute for professional judgment. You should consult your healthcare provider for breastfeeding advice related to your particular situation. We do not warrant or assume any liability or responsibility for the accuracy or completeness of the information on this Site.