I am a breastfeeding mother and i want to know if it is safe to use Liquid Paraffin? Is Liquid Paraffin safe for nursing mother and child? Does Liquid Paraffin extracts into breast milk? Does Liquid Paraffin has any long term or short term side effects on infants? Can Liquid Paraffin influence milk supply or can Liquid Paraffin decrease milk supply in lactating mothers?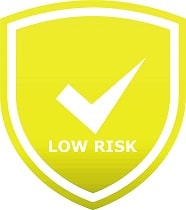 DrLact safety Score for Liquid Paraffin is 3 out of 8 which is considered Low Risk as per our analyses.
A safety Score of 3 indicates that usage of Liquid Paraffin may cause some minor side effects in breastfed baby.
Our study of different scientific research indicates that Liquid Paraffin may cause moderate to no side effects in lactating mother.
Most of scientific studies and research papers declaring usage of Liquid Paraffin low risk in breastfeeding are based on normal dosage and may not hold true for higher dosage.
While using Liquid Paraffin We suggest monitoring child for possible reactions. It is also important to understand that side effects vary largely based on age of breastfed child and time of medication in addition to dosage.
Score calculated using the DrLact safety Version 1.2 model, this score ranges from 0 to 8 and measures overall safety of drug in lactation. Scores are primarily calculated using publicly available case studies, research papers, other scientific journals and publically available data.
Mineral oil, paraffin or petroleum jelly is a saturated hydrocarbon derived from petroleum. The length of molecular chain may range from 15 to 40 carbons with a molecular weight between 200 and 600 daltons.It is used as a laxative, also in cosmetics, as emollient and as excipient in topical products for the skin. LAXATIVE: Mineral oils with more than 34 carbons (480 daltons) are not absorbed, or, only have minimal absorption through the intestine being this a reason for which those are that should be used on humans (Hagemann 1998). Infant daily intake should be nil or less than 4 mg / kg. For oils with less than 25 carbons daily intake should not exceed 0.2 mg / kg.When used as a laxative it has been suggested, (Mahadevan 2006), although weakly evidence based, that it may interfere with the absorption of liposoluble vitamins (Gattuso 1994).Infants whose mothers received this treatment did not suffer any change on their usual bowel movements (Baldwin 1963). COSMETICS as lotions and creams (body, hands or breast) and lipsticks are a source to accumulation of saturated hydrocarbons in body fat tissue (Concin 2011). Paraffin-containing breast creams significantly increase paraffin concentration in breastmilk (Noti 2003, Concin 2008) which is a reason to be avoided as they may increase the infant's daily intake to 40 mg / kg (Noti 2003). During breastfeeding it should be wise to avoid the use of paraffin-containing creams and/or having them restricted to a minimum, not to apply them on the breast or only at least as possible when they are part of the excipient of an important topical treatment provided residual traces are been thoroughly removed before the next feeding at the breast. The use of mineral oil as a laxative should be replaced by other less risky product. Local injection of paraffin for allegedly aesthetic purposes (breast augmentation or others) is a common practice in Eastern and Southeastern Asia, has often serious complications (Alagaratnam 1996, Zekri 1996, Ho 2001, Markopoulos 2006) which is a practice pending of eradication (Di Benedetto 2002). Although published data on it is lacking, it is presumed that paraffin concentrations in breastmilk would be greatly increased in these cases.
Disclaimer
:
Information presented in this database is not meant as a substitute for professional judgment. You should consult your healthcare provider for breastfeeding advice related to your particular situation. We do not warrant or assume any liability or responsibility for the accuracy or completeness of the information on this Site.