I am a breastfeeding mother and i want to know if it is safe to use Depilation? Is Depilation safe for nursing mother and child? Does Depilation extracts into breast milk? Does Depilation has any long term or short term side effects on infants? Can Depilation influence milk supply or can Depilation decrease milk supply in lactating mothers?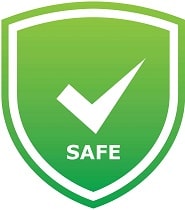 DrLact safety Score for Depilation is 1 out of 8 which is considered Safe as per our analyses.
A safety Score of 1 indicates that usage of Depilation is mostly safe during lactation for breastfed baby.
Our study of different scientific research also indicates that Depilation does not cause any serious side effects in breastfeeding mothers.
Most of scientific studies and research papers declaring usage of Depilation safe in breastfeeding are based on normal dosage and may not hold true for higher dosage.
Score calculated using the DrLact safety Version 1.2 model, this score ranges from 0 to 8 and measures overall safety of drug in lactation. Scores are primarily calculated using publicly available case studies, research papers, other scientific journals and publically available data.
Side effects due to depilatory treatments are very few and mostly restricted to local discomfort (irritation, burn sensation, pain or infection) and reversible. The European Society of Dermatology does not address any warning against its use while breastfeeding on its Guide for Photoepilation nor gives any statement on contraindications in the last trimester of pregnancy, Neither, the American Academy of Dermatology does not warn against its use. Other scientific societies recommend to be cautious with no specifications on it and without citing scientific sources. There are not scientific bases that would support any contraindication of depilatory treatments while breastfeeding (e.i. Shaving, waxing, cotton thread -threading khite hair removal- chemical products, electrolysis, laser ray – alexandrite emission, diode, neodymium, ruby or YAG laser- photoepilation). Neither a less effectiveness of depilatory methods during a telogenic phase of the hair, resting or falling phase, nor discoloration of the hair due to an alleged hormonal influence of breastfeeding. Due to irritation and a risk for local infection as a result of any depilatory method, hair removal would better avoided on areas close to the breast or the nipple, otherwise use preventive measures. The application of anesthetic creams on large areas of skin may induce the appearance of Methahemoglobinemia (see information on EMLA, Lidocaine and Prilocaine) See below the information of these related products:
Disclaimer
:
Information presented in this database is not meant as a substitute for professional judgment. You should consult your healthcare provider for breastfeeding advice related to your particular situation. We do not warrant or assume any liability or responsibility for the accuracy or completeness of the information on this Site.