I am a breastfeeding mother and i want to know if it is safe to use Deodorant? Is Deodorant safe for nursing mother and child? Does Deodorant extracts into breast milk? Does Deodorant has any long term or short term side effects on infants? Can Deodorant influence milk supply or can Deodorant decrease milk supply in lactating mothers?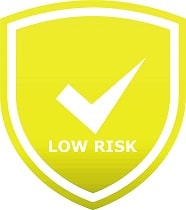 DrLact safety Score for Deodorant is 3 out of 8 which is considered Low Risk as per our analyses.
A safety Score of 3 indicates that usage of Deodorant may cause some minor side effects in breastfed baby.
Our study of different scientific research indicates that Deodorant may cause moderate to no side effects in lactating mother.
Most of scientific studies and research papers declaring usage of Deodorant low risk in breastfeeding are based on normal dosage and may not hold true for higher dosage.
While using Deodorant We suggest monitoring child for possible reactions. It is also important to understand that side effects vary largely based on age of breastfed child and time of medication in addition to dosage.
Score calculated using the DrLact safety Version 1.2 model, this score ranges from 0 to 8 and measures overall safety of drug in lactation. Scores are primarily calculated using publicly available case studies, research papers, other scientific journals and publically available data.
Cosmetic products to fight the bad smelling of sweat (deodorant) or prevent perspiration (antiperspirant).They may contain alcohol, aluminum, sodium or magnesium (talc) salts, bactericides such as triclosan, perfumes and fragrances such as various synthetic musks, phthalates (BBP, DBP, DEHP, DEP), bisphenol A (BPA), parabens, glycerin , Allantoin, waxes, dimethicone and other emollients, emulsifiers and excipients. In addition to polluting the environment, several of these compounds are endocrine disruptors, some with estrogenic capacity (Lange 2014) with abundant controversy about its carcinogenic capability. Transcutaneous absorption is possibly very limited, but triclosan, parabens and synthetic musk have been found in breast milk related to the use of deodorants (Reiner 2007, Potera 2007, Wang 2011, Zhang 2011, Toms 2011, Yin 2012, Zhang 2015, Hines 2015). Health authorities and some authors (Food & Drug Administration, National Cancer Institute, Namer 2008) consider that despite adverse effects of deodorants on health, more specifically a relationship with cancer, have not been proven yet (Mirick 2002, Allam 2016), further research is needed on clarifying whether deodorant compounds may accumulate in breast tissue and can be a cause of illness (Darbre 2005, NCI 2008, Allam 2016). Some authors believe that the aluminum content in deodorants should be restrained (Pineal 2014). Although there are no scientific reports to prove it, experts believe that perfume contained in deodorants could alter the olfactory ability of recognition in the newborn and infant which is important on the process of latching-on the breast (AEP Breastfeeding Committee, 2012). Until more information is available, a moderate use of the deodorant may be advisable during breastfeeding, avoiding those containing bisphenol, parabens and fragrance or excessive perfume, and do not apply them close to the breast and/or on the breast to prevent them being ingested by the infant.
Disclaimer
:
Information presented in this database is not meant as a substitute for professional judgment. You should consult your healthcare provider for breastfeeding advice related to your particular situation. We do not warrant or assume any liability or responsibility for the accuracy or completeness of the information on this Site.