I am a breastfeeding mother and i want to know if it is safe to use Silicone? Is Silicone safe for nursing mother and child? Does Silicone extracts into breast milk? Does Silicone has any long term or short term side effects on infants? Can Silicone influence milk supply or can Silicone decrease milk supply in lactating mothers?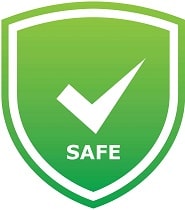 DrLact safety Score for Silicone is 1 out of 8 which is considered Safe as per our analyses.
A safety Score of 1 indicates that usage of Silicone is mostly safe during lactation for breastfed baby.
Our study of different scientific research also indicates that Silicone does not cause any serious side effects in breastfeeding mothers.
Most of scientific studies and research papers declaring usage of Silicone safe in breastfeeding are based on normal dosage and may not hold true for higher dosage.
Score calculated using the DrLact safety Version 1.2 model, this score ranges from 0 to 8 and measures overall safety of drug in lactation. Scores are primarily calculated using publicly available case studies, research papers, other scientific journals and publically available data.
A polymer made out of silicon-oxygen-methyl combination with a high molecular weight, water repellent and low superficial tension. It is used in many ways (dimethicone, simethicone, -see specific items)orally to treat infant colic and flatulence; as pediculicide, in cosmetic creams and lotions and skin protectants as to prevent ulcers and scars; arthroplasties, retinal detachments and reconstruction or cosmetic surgery as injections and implants. Silicone is widely distributed in our environment with several cosmetic and medicinal uses. No evidence of toxicity on human tissues has been shown. A 1994 report on immunological side effects in infants breastfed by mothers with silicone implants, was denied categorically by means of meta-analysis and other work. The absorption by oral or dermal route is negligible. Both a high molecular weight and polymer molecular structure make it practically impossible excretion in the milk and hence a significant amount of intestinal absorption by the infant. Those circumstances make silicone implants safe for lactation even if broken or manufacturing fault (Poly Implant Prothèse, PIP). After extensive analysis of such silicone prosthesis, where lack of health risk was demonstrated, it can be concluded that many of the initial recommendations published lacked scientific validity, including that carriers of such prosthesis should not breastfeed. Silicon levels in blood and milk of women with implants (55 ng / ml) are similar to those of women without implants (51 ng / ml), 13 times lower than that found in cow's milk (709 ng / ml) and 80 times lower than in commercial infant formulas (4403 ng / ml). American Academy of Pediatrics: Product usually compatible with breastfeeding. To view other possible effects on breastfeeding of breast implant unrelated to silicone, see the term 'Augmentation Mammoplasty'. See below the information of these related products:
Disclaimer
:
Information presented in this database is not meant as a substitute for professional judgment. You should consult your healthcare provider for breastfeeding advice related to your particular situation. We do not warrant or assume any liability or responsibility for the accuracy or completeness of the information on this Site.