I am a breastfeeding mother and i want to know if it is safe to use Neomycin? Is Neomycin safe for nursing mother and child? Does Neomycin extracts into breast milk? Does Neomycin has any long term or short term side effects on infants? Can Neomycin influence milk supply or can Neomycin decrease milk supply in lactating mothers?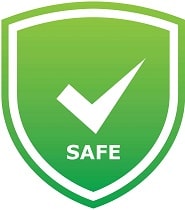 DrLact safety Score for Neomycin is 1 out of 8 which is considered Safe as per our analyses.
A safety Score of 1 indicates that usage of Neomycin is mostly safe during lactation for breastfed baby.
Our study of different scientific research also indicates that Neomycin does not cause any serious side effects in breastfeeding mothers.
Most of scientific studies and research papers declaring usage of Neomycin safe in breastfeeding are based on normal dosage and may not hold true for higher dosage.
Score calculated using the DrLact safety Version 1.2 model, this score ranges from 0 to 8 and measures overall safety of drug in lactation. Scores are primarily calculated using publicly available case studies, research papers, other scientific journals and publically available data.
Aminoglycoside antibiotic which is used in creams, eye drops, and otologic preparations for topical use, and, also orally used for intestinal disinfection. At latest update, relevant published data on excretion in the breast milk were not found. Like other aminoglycoside antibiotics, Neomycin is not absorbed by the gut. Absorption from other sources like skin, nose, ear and eye mucosa by means of topically used preparations (creams, drops, etc.) is very poor which causes excretion into breast milk in significant amount, unlikely. Do not apply creams, gels and other products that would contain paraffin (mineral oil) to avoid absorption by the infant since it is a hydrocarbon-derived substance. In case of use of Neomycin on the nipple, let it be done after the feed and wipe it out any excess of cream before the next feed. Be aware of false negative results of microbial cultures done from samples of febrile infants whose mothers are treated with antibiotics. Also, due to imbalance of intestinal flora a diarrheal disease can occur in the breastfed infant. List of Essential Medicines by WHO 2002: compatible with breastfeeding.
Although no information exists on the excretion of neomycin into milk, other aminoglycoside antibiotics are poorly excreted into breastmilk. Newborn infants apparently absorb small amounts of aminoglycosides, but serum levels are far below those attained when treating newborn infections and systemic effects of neomycin are unlikely. Older infants would be expected to absorb even less neomycin. Monitor the infant for possible effects on the gastrointestinal flora, such as diarrhea, candidiasis (e.g., thrush, diaper rash) or rarely, blood in the stool indicating possible antibiotic-associated colitis. Oral, topical, ophthalmic or otic neomycin should result in very low levels in breastmilk and present negligible risk to the infant,[1][2] although topical application to the nipple may increase the risk of diarrhea in the infant. Only water-miscible cream or gel products should be applied to the breast because ointments may expose the infant to high levels of mineral paraffins via licking.[3]
Disclaimer
:
Information presented in this database is not meant as a substitute for professional judgment. You should consult your healthcare provider for breastfeeding advice related to your particular situation. We do not warrant or assume any liability or responsibility for the accuracy or completeness of the information on this Site.