I am a breastfeeding mother and i want to know if it is safe to use Ofloxacin? Is Ofloxacin safe for nursing mother and child? Does Ofloxacin extracts into breast milk? Does Ofloxacin has any long term or short term side effects on infants? Can Ofloxacin influence milk supply or can Ofloxacin decrease milk supply in lactating mothers?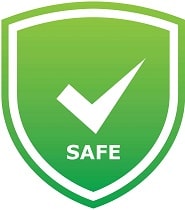 DrLact safety Score for Ofloxacin is 1 out of 8 which is considered Safe as per our analyses.
A safety Score of 1 indicates that usage of Ofloxacin is mostly safe during lactation for breastfed baby.
Our study of different scientific research also indicates that Ofloxacin does not cause any serious side effects in breastfeeding mothers.
Most of scientific studies and research papers declaring usage of Ofloxacin safe in breastfeeding are based on normal dosage and may not hold true for higher dosage.
Score calculated using the DrLact safety Version 1.2 model, this score ranges from 0 to 8 and measures overall safety of drug in lactation. Scores are primarily calculated using publicly available case studies, research papers, other scientific journals and publically available data.
It is excreted in breast milk in small quantities. Quinolone-derived drugs are being used in neonates and young infants, without the appearance of side effects. They are barely excreted into the milk and the absorption in the child's intestine is hampered by the presence of calcium in the milk. As long as it is necessary the use of fluoroquinolones in a lactating mother, norfloxacin, ofloxacin and ciprofloxacin should be chosen since they reach lower levels in the milk. Check-up the baby for occurrence of diarrhea, since a case of pseudomembranous colitis was published possibly related to maternal intake of ciprofloxacin in a premature child who had suffered from necrotizing enterocolitis. Take into account the possibility of negative-culture results in febrile infants whose mothers are on antibiotics. American Academy of Pediatrics classifies it as usually compatible with breastfeeding medication.
Ofloxacin appears in breastmilk in low levels. Fluoroquinolones have traditionally not been used in infants because of concern about adverse effects on the infants' developing joints. However, recent studies indicate little risk.[1][2] The calcium in milk might prevent absorption of the small amounts of fluoroquinolones in milk.[3] Insufficient data exist to prove or disprove this assertion. Developmental problems have been reported in two infants exposed to ofloxacin in breastmilk, but their mothers were also exposed to several drugs during pregnancy and during breastfeeding, so the problems cannot necessarily be attributed to ofloxacin. Use of ofloxacin is acceptable in nursing mothers with monitoring of the infant for possible effects on the flora, such as diarrhea or candidiasis (thrush, diaper rash). . Avoiding breastfeeding for 4 to 6 hours after a dose should decrease the exposure of the infant to ofloxacin in breastmilk. Maternal use of an ear drop or eye drop that contains ofloxacin presents negligible risk for the nursing infant. To substantially diminish the amount of drug that reaches the breastmilk after using eye drops, place pressure over the tear duct by the corner of the eye for 1 minute or more, then remove the excess solution with an absorbent tissue.
Ofloxacin was used as part of multidrug regimens to treat two pregnant women with multidrug-resistant tuberculosis, one throughout pregnancy and postpartum and the other postpartum only. The infants were breastfed (extent and duration not stated). At age 4.6 and 5.1 years, the children were developing normally except for a mild speech delay in one and hyperactivity in the other.[5]
Disclaimer
:
Information presented in this database is not meant as a substitute for professional judgment. You should consult your healthcare provider for breastfeeding advice related to your particular situation. We do not warrant or assume any liability or responsibility for the accuracy or completeness of the information on this Site.