I am a breastfeeding mother and i want to know if it is safe to use Vitamin B1 Substances? Is Vitamin B1 Substances safe for nursing mother and child? Does Vitamin B1 Substances extracts into breast milk? Does Vitamin B1 Substances has any long term or short term side effects on infants? Can Vitamin B1 Substances influence milk supply or can Vitamin B1 Substances decrease milk supply in lactating mothers?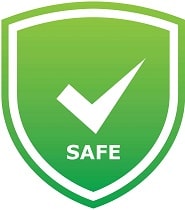 DrLact safety Score for Vitamin B1 Substances is 1 out of 8 which is considered Safe as per our analyses.
A safety Score of 1 indicates that usage of Vitamin B1 Substances is mostly safe during lactation for breastfed baby.
Our study of different scientific research also indicates that Vitamin B1 Substances does not cause any serious side effects in breastfeeding mothers.
Most of scientific studies and research papers declaring usage of Vitamin B1 Substances safe in breastfeeding are based on normal dosage and may not hold true for higher dosage.
Score calculated using the DrLact safety Version 1.2 model, this score ranges from 0 to 8 and measures overall safety of drug in lactation. Scores are primarily calculated using publicly available case studies, research papers, other scientific journals and publically available data.
Thiamine or Vitamin B1 is a water soluble vitamin. In addition to Thiamine, other chemical compounds with similar activity: Acetiamine, Benfotiamine, Bisbentiamine, Bisbutiamina, Cetotiamina, Cicotiamina, Cocarboxylase, Fursultiamine, Monofosfotiamina, Octotiamine, Pyrophosphotiamine, Prosultiamine and Sulbutiamine.It is essential for the metabolism of carbohydrate nutrients. Its deficiency causes severe neuromuscular and cardiac symptoms known as Beriberi and Wernicke-Korsakoff disease. Thiamine deficiency is common among disadvantaged populations in Southeast Asia (predominantly consumers of refined rice), other malnourished people (refugees, low socioeconomic status ...) and chronic alcohol consumption. Beriberi of childhood, both infants and children, may arise from breastfeeding by Thiamine deficient mothers. Reportedly, several severe cases have occured after feeding the babies with artificial formulas that were not supplemented with vitamin B1. Daily allowance is higher during pregnancy and lactation (1.5 mg / day) which is readily obtained through a varied diet with adequate content of whole grains, legumes, nuts, eggs and lean meat.Thiamine is excreted in breast milk and gradually increases with time, being lower in colostrum (28 ng / mL) and transitional milk than in mature milk (180 ng / mL). The concentration is lower in milk from mothers of preterm (90 ng / mL). Taking vitamin supplementation is not required if diet and nutritional status are adequate. Supplementation does not increase levels in milk of well-nourished women, but of those with a low nutritional status. The supplementation of group B vitamins and C and E vitamins to HIV positive mothers improves the weight growth of their breasted babies.There is no evidence of their effectiveness in improving athletic performance, lack of appetite, sores, stress, fatigue or aging.Toxicity linked to excessive consumption of thiamine is not known. WHO List of Essential Medicines 2002: compatible with breastfeeding.American Academy of Pediatrics: usually compatible with breastfeeding
Disclaimer
:
Information presented in this database is not meant as a substitute for professional judgment. You should consult your healthcare provider for breastfeeding advice related to your particular situation. We do not warrant or assume any liability or responsibility for the accuracy or completeness of the information on this Site.