I am a breastfeeding mother and i want to know if it is safe to use Quinine? Is Quinine safe for nursing mother and child? Does Quinine extracts into breast milk? Does Quinine has any long term or short term side effects on infants? Can Quinine influence milk supply or can Quinine decrease milk supply in lactating mothers?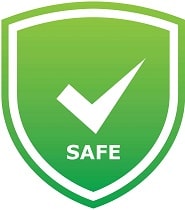 DrLact safety Score for Quinine is 1 out of 8 which is considered Safe as per our analyses.
A safety Score of 1 indicates that usage of Quinine is mostly safe during lactation for breastfed baby.
Our study of different scientific research also indicates that Quinine does not cause any serious side effects in breastfeeding mothers.
Most of scientific studies and research papers declaring usage of Quinine safe in breastfeeding are based on normal dosage and may not hold true for higher dosage.
Score calculated using the DrLact safety Version 1.2 model, this score ranges from 0 to 8 and measures overall safety of drug in lactation. Scores are primarily calculated using publicly available case studies, research papers, other scientific journals and publically available data.
Cinchona alkaloid used in the prophylaxis and treatment of malaria (Pérez 2009). Administered orally or intravenously. It is excreted in breast milk in clinically insignificant amounts (Mathew 2004, Phillips 1986, Terwilliger 1934), much lower than the dose used in newborns and infants (Fulton 1992).No problems have been observed in infants whose mothers were taking it (FDA 2008, Terwilliger 1934). Its use is authorized in infants and children.Avoid in cases of glucose-6-phosphate dehydrogenase deficiency (Mathew 2004, WHO/UNICEF 2002, Fulton 1992). American Academy of Pediatrics: medication usually compatible with breastfeeding (AAP 2001). WHO list of essential medicines: compatible with breastfeeding (WHO / UNICEF, 2002).
Because of the low levels of quinine in breastmilk, amounts ingested by the infant are small and would not be expected to cause any adverse effects in breastfed infants. The dosage in milk is far below those required to treat an infant for malaria.[1] However, quinine should not be used in mothers with an infant who is glucose-6-phosphate dehydrogenase (G6PD) deficient.[2] Even the relatively small amounts of quinine in tonic water ingested by the mother have caused hemolysis in G6PD-deficient infants.
Four breastfed infants of 3 mothers, 3 boys and 1 girl (one set of twins) developed severe hemolysis following maternal ingestion of beverages containing quinine (e.g., tonic water). All infants had low levels of G6PD and were jaundiced on admission. Cessation of breastfeeding and tonic water and phototherapy and/or transfusion resolved the jaundice. One of the infants who was severely jaundiced had abnormal brainstem automatized evoked potentials at discharge. At 4 months of age he had a slight decrease in reactivity and a profound bilateral deafness. The breastmilk of one of the mothers was qualitatively positive for quinine.[7]
Disclaimer
:
Information presented in this database is not meant as a substitute for professional judgment. You should consult your healthcare provider for breastfeeding advice related to your particular situation. We do not warrant or assume any liability or responsibility for the accuracy or completeness of the information on this Site.