I am a breastfeeding mother and i want to know if it is safe to use Carisoprodol? Is Carisoprodol safe for nursing mother and child? Does Carisoprodol extracts into breast milk? Does Carisoprodol has any long term or short term side effects on infants? Can Carisoprodol influence milk supply or can Carisoprodol decrease milk supply in lactating mothers?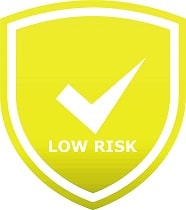 DrLact safety Score for Carisoprodol is 3 out of 8 which is considered Low Risk as per our analyses.
A safety Score of 3 indicates that usage of Carisoprodol may cause some minor side effects in breastfed baby.
Our study of different scientific research indicates that Carisoprodol may cause moderate to no side effects in lactating mother.
Most of scientific studies and research papers declaring usage of Carisoprodol low risk in breastfeeding are based on normal dosage and may not hold true for higher dosage.
While using Carisoprodol We suggest monitoring child for possible reactions. It is also important to understand that side effects vary largely based on age of breastfed child and time of medication in addition to dosage.
Score calculated using the DrLact safety Version 1.2 model, this score ranges from 0 to 8 and measures overall safety of drug in lactation. Scores are primarily calculated using publicly available case studies, research papers, other scientific journals and publically available data.
Skeletal muscle relaxant with sedative effects on the central nervous system. It is metabolized to meprobamate.Indicated on low back pain. It is excreted into breast milk in a clinically non-significant amount (Nordeng 2001, Bailey 2002, Briggs 2008) without problems being observed on infants whose mothers were receiving this medication, (Nordeng 2001), except for a mild sedation with higher maternal drug doses (Briggs 2008) .Plasma levels in the infant were undetectable (Briggs 2008). Carisoprodol use increases the risk of abuse and addictive behavior, intoxication and possible psychomotor impairment (Bailey 2002, EMA 2007) being such a reason to be withdrawn from the market in some countries. The European Medicines Agency (EMA) has recommended to withhold authorizations for marketing of medicines that contains Carisoprodol (EMA 2007, Reeves 2012, Bramases 2012). If administered during breastfeeding, it is advisable to use a minimum effective dose and monitor a possible sedation on the infant and an inadequate milk production (Sachs 2013).
If carisoprodol is required by the mother, it is not necessarily a reason to discontinue breastfeeding. Slight sedation has occurred in a breastfed newborn infant who was exposed during pregnancy and lactation; sedation might be more pronounced in newborns who are exposed for the first time during nursing. Other agents may be preferred, especially while nursing a newborn or preterm infant, or when other drugs that can cause sedation are used simultaneously.
A mother taking carisoprodol 700 mg plus propoxyphene 70 mg and acetaminophen 900 mg 3 times daily and partially breastfeeding her infant noticed no unusual behavior or adverse reactions in her infant. The infant grew normally and at 6 months of age, examination by a pediatrician found normal psychomotor development.[1] A mother took carisoprodol 700 mg orally four times daily at 4- to 6-hour intervals during pregnancy and while exclusively nursing her newborn infant. Slight sedation of the infant was noted during the first month of life.[3]
Disclaimer
:
Information presented in this database is not meant as a substitute for professional judgment. You should consult your healthcare provider for breastfeeding advice related to your particular situation. We do not warrant or assume any liability or responsibility for the accuracy or completeness of the information on this Site.