I am a breastfeeding mother and i want to know if it is safe to use Valacyclovir? Is Valacyclovir safe for nursing mother and child? Does Valacyclovir extracts into breast milk? Does Valacyclovir has any long term or short term side effects on infants? Can Valacyclovir influence milk supply or can Valacyclovir decrease milk supply in lactating mothers?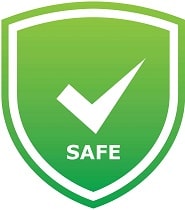 DrLact safety Score for Valacyclovir is 1 out of 8 which is considered Safe as per our analyses.
A safety Score of 1 indicates that usage of Valacyclovir is mostly safe during lactation for breastfed baby.
Our study of different scientific research also indicates that Valacyclovir does not cause any serious side effects in breastfeeding mothers.
Most of scientific studies and research papers declaring usage of Valacyclovir safe in breastfeeding are based on normal dosage and may not hold true for higher dosage.
Score calculated using the DrLact safety Version 1.2 model, this score ranges from 0 to 8 and measures overall safety of drug in lactation. Scores are primarily calculated using publicly available case studies, research papers, other scientific journals and publically available data.
Precursor of Aciclovir which is used for treatment of infections due to Herpes zoster and Herpes simplex viruses and the prevention of Cytomegalovirus infection in immunocompromised patients. It is excreted into breast milk as Aciclovir in non-significant clinical amount, with no side-effects observed among breastfed infants from treated mothers. Urine levels of Aciclovir in those infants were shown to be very low.
The dosage of acyclovir in milk after valacyclovir is less than 1% of a typical infant dosage and would not be expected to cause any adverse effects in breastfed infants. No special precautions are required when using valacyclovir during breastfeeding. In one study, administration of valacyclovir to mothers with concurrent herpes simplex type 2 and HIV infections reduced breastmilk shedding of the HIV virus in breastmilk at 6 and 14 weeks postpartum, but not later.[1] In another study in HIV-positive mothers, valacyclovir did not reduced breastmilk shedding of cytomegalovirus (CMV) or infant CMV acquisition.[2]
In a study of pregnant women with concurrent HIV and Herpes simplex infections, mothers received zidovudine 300 mg daily from week of pregnancy until 12 months postpartum and nevirapine at delivery. Half of the women (n = 74) also received valacyclovir 500 mg orally twice daily from 34 weeks gestation until 12 months postpartum. At 6 weeks postpartum, all infants who received acyclovir in breastmilk had normal serum creatinine (<0.83 mg/dL). Their median serum creatinine and alanine aminotransferase (ALT) values, and growth were no different from those of unexposed infants, with the exception of one infant with an ALT level of 70.1 units/L. Infants whose mothers received valacyclovir generally had adverse effects that were similar to the placebo group, except that treated infants had a lower risk of eczema and oral thrush than infants in the placebo arm.[1][4]
Disclaimer
:
Information presented in this database is not meant as a substitute for professional judgment. You should consult your healthcare provider for breastfeeding advice related to your particular situation. We do not warrant or assume any liability or responsibility for the accuracy or completeness of the information on this Site.