I am a breastfeeding mother and i want to know if it is safe to use Trimethoprim-Sulfamethoxazole? Is Trimethoprim-Sulfamethoxazole safe for nursing mother and child? Does Trimethoprim-Sulfamethoxazole extracts into breast milk? Does Trimethoprim-Sulfamethoxazole has any long term or short term side effects on infants? Can Trimethoprim-Sulfamethoxazole influence milk supply or can Trimethoprim-Sulfamethoxazole decrease milk supply in lactating mothers?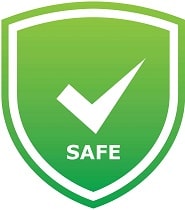 DrLact safety Score for Trimethoprim-Sulfamethoxazole is 1 out of 8 which is considered Safe as per our analyses.
A safety Score of 1 indicates that usage of Trimethoprim-Sulfamethoxazole is mostly safe during lactation for breastfed baby.
Our study of different scientific research also indicates that Trimethoprim-Sulfamethoxazole does not cause any serious side effects in breastfeeding mothers.
Most of scientific studies and research papers declaring usage of Trimethoprim-Sulfamethoxazole safe in breastfeeding are based on normal dosage and may not hold true for higher dosage.
Score calculated using the DrLact safety Version 1.2 model, this score ranges from 0 to 8 and measures overall safety of drug in lactation. Scores are primarily calculated using publicly available case studies, research papers, other scientific journals and publically available data.
Mixture of 5 parts of Sulfamethoxazole and 1 part of Trimethoprim. See info on items separately. Trimethoprim is excreted into breast milk at 4 to 10% of corrected pediatric dose. No adverse effects have been shown in breastfed infants. Used for treatment of infants older than one month. Sulfamethoxazole is excreted in low levels into breast milk.No adverse effects have been shown in breastfed infants. Cautious use for treatment of premature infants with hyperbilirubinemia or G-6-P-D deficiency is required. Avoid use in affected patients . Check-up for infant jaundice. Be aware of false negative results of bacterial cultures when the mother is on antibiotics and diarrheal disease due to intestinal flora imbalance. The American Academy of Pediatrics rates it compatible with breastfeeding. Eleventh WHO Model List of Essential Drugs 2002: Compatible with breastfeeding for older, healthy full- term infants. See below the information of these related products:
With healthy, fullterm infants it appears acceptable to use sulfamethoxazole and trimethoprim during breastfeeding after the newborn period. The time of greatest risk for hemolysis in fullterm newborns without glucose-6-phosphate dehydrogenase (G6PD) deficiency might be as short as 8 days after birth.[1] Until further data are accumulated, alternate agents should probably be used in jaundiced, ill, stressed or premature infants, because of the risk of bilirubin displacement and kernicterus. Sulfamethoxazole and trimethoprim should be avoided while breastfeeding a G6PD-deficient infant.[2][3]
An extensive systematic review of the use of sulfonamides near term and during breastfeeding found no adverse reactions in infants. The authors concluded that use of sulfamethoxazole-trimethoprim during breastfeeding presents no risk of neonatal kernicterus.[7] A prospective, controlled study asked mothers who called an information service about adverse reactions experience by their breastfed infants. Of 12 women who took sulfamethoxazole and trimethoprim during breastfeeding (time postpartum and dosage not stated), none reported diarrhea, drowsiness or irritability in her infant. Two mothers reported poor feeding in their infants.[8]
Disclaimer
:
Information presented in this database is not meant as a substitute for professional judgment. You should consult your healthcare provider for breastfeeding advice related to your particular situation. We do not warrant or assume any liability or responsibility for the accuracy or completeness of the information on this Site.