I am a breastfeeding mother and i want to know if it is safe to use Mesalamine? Is Mesalamine safe for nursing mother and child? Does Mesalamine extracts into breast milk? Does Mesalamine has any long term or short term side effects on infants? Can Mesalamine influence milk supply or can Mesalamine decrease milk supply in lactating mothers?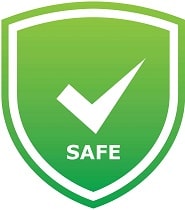 DrLact safety Score for Mesalamine is 1 out of 8 which is considered Safe as per our analyses.
A safety Score of 1 indicates that usage of Mesalamine is mostly safe during lactation for breastfed baby.
Our study of different scientific research also indicates that Mesalamine does not cause any serious side effects in breastfeeding mothers.
Most of scientific studies and research papers declaring usage of Mesalamine safe in breastfeeding are based on normal dosage and may not hold true for higher dosage.
Score calculated using the DrLact safety Version 1.2 model, this score ranges from 0 to 8 and measures overall safety of drug in lactation. Scores are primarily calculated using publicly available case studies, research papers, other scientific journals and publically available data.
Mesalazine is badly absorbed by the intestine, serum levels are low with scant excretion into breast milk. N-acetyl-5-ASA is an inactive metabolite which is excreted into breast milk but not higher than 10% of relative infant's dose. No harm effects among breastfed infants from treated mothers have been reported, except for rare cases of diarrhea reported in the 80's with the use of Mesalazine compounds different to Balsalazide. In a review of 121 cases and 121 controls, the authors failed to observe those findings. (Moretti, 1989). Expert consensus supports the compatibility of Mesalazine during breastfeeding.
Mesalamine is poorly excreted into breastmilk. However, rather high levels of the mesalamine metabolite N-acetyl-5-ASA appear in breastmilk and its effects on breastfed infants are unknown. A few cases of diarrhea have been reported in infants exposed to mesalamine, although the rate is not high. Most experts consider mesalamine derivatives to be safe during breastfeeding.[1][2][3][4] If mesalamine is required by the mother, it is not a reason to discontinue breastfeeding, but carefully observe breastfed infants for diarrhea during maternal use of mesalamine.
A 6-week-old breastfed infant developed watery diarrhea 12 hours after the first maternal dose of mesalamine rectal suppositories 500 mg twice daily. The drug was stopped and reintroduced 4 times and each time the infant's diarrhea began 8 to 12 hours after the drug was started and ceased 8 to 12 hours after the drug was stopped. The infant's diarrhea was probably caused by mesalamine or it metabolite in breastmilk.[10] A 4-month-old breastfed infant developed thrombosis of the superior saggital sinus following severe thrombocytosis. The infant's mother was receiving oral mesalamine in dosages averaging 1 to 1.5 grams daily throughout pregnancy and lactation. Breastfeeding had been stopped abruptly 1 week prior to the thrombotic event. The authors ruled out other causes of thrombosis and hypothesized that the abrupt discontinuation of long-term mesalamine exposure caused the thrombocytosis and thrombosis in the infant. They rated the reaction as possibly caused by the drug.[11] In a prospective telephone follow-up study, 8 nursing mothers reported taking mesalamine (dosage and route unspecified). One mother reported diarrhea in her infant. No other adverse reactions were reported in the infants by their mothers.[12] A small controlled study reported only in abstract form found no higher rate of diarrhea in the breastfed infants of mothers taking mesalamine or sulfasalazine than in control infants.[13] Two women who developed inflammatory bowel disease were treated with mesalamine during pregnancy and postpartum. They breastfed their infants (extent not stated), one for 2 months and one for 10 months. Their breastfed infants had normal growth and development after 1 year of follow-up.[14]
Disclaimer
:
Information presented in this database is not meant as a substitute for professional judgment. You should consult your healthcare provider for breastfeeding advice related to your particular situation. We do not warrant or assume any liability or responsibility for the accuracy or completeness of the information on this Site.