I am a breastfeeding mother and i want to know if it is safe to use Metronidazole? Is Metronidazole safe for nursing mother and child? Does Metronidazole extracts into breast milk? Does Metronidazole has any long term or short term side effects on infants? Can Metronidazole influence milk supply or can Metronidazole decrease milk supply in lactating mothers?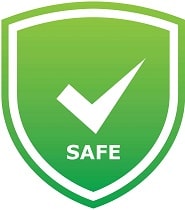 DrLact safety Score for Metronidazole is 1 out of 8 which is considered Safe as per our analyses.
A safety Score of 1 indicates that usage of Metronidazole is mostly safe during lactation for breastfed baby.
Our study of different scientific research also indicates that Metronidazole does not cause any serious side effects in breastfeeding mothers.
Most of scientific studies and research papers declaring usage of Metronidazole safe in breastfeeding are based on normal dosage and may not hold true for higher dosage.
Score calculated using the DrLact safety Version 1.2 model, this score ranges from 0 to 8 and measures overall safety of drug in lactation. Scores are primarily calculated using publicly available case studies, research papers, other scientific journals and publically available data.
Excreted into breast milk in a non-significant clinical amount. Not problems on breastfed infants of treated mothers were found. Plasma levels were low or undetectable in those infants. For a mother's dose of 400 mg three times-a-day, the intake of a breastfed infant would be less than 10% of the usual daily pediatric dose, whenever the breast-feed is done within 2-3 hours of mother's intake. Widely used for treatment of Giardia lamblia infections, even in small infants, without adverse effects reported. Metronidazole may produce a red discoloration of corporal fluids and bitter flavor of the milk with no harm effect on the child.
With maternal intravenous and oral therapy, breastfed infants receive metronidazole in doses that are less than those used to treat infections in infants, although the active metabolite adds to the total infant exposure. Plasma levels of the drug and metabolite are measurable, but less than maternal plasma levels. Case reports of candidal infections and diarrhea have been reported, and a comparative trial suggested that oral and rectal colonization with might be more common in infants exposed to metronidazole. Neither topical nor vaginal metronidazole have been studied during breastfeeding. After vaginal administration, plasma levels are less than 2% of those after a 500 mg oral dose. After topical administration, blood levels are about 1% of the peak plasma levels after a 250 mg oral dose. Only water-miscible cream or gel products should be applied to the breast because ointments may expose the infant to high levels of mineral paraffins via licking.[1] Because of the well demonstrated genotoxicity and mutagenicity in bacteria, carcinogenicity in animals, and possible mutagenicity in humans,[2][3] concern has been raised about exposure of healthy infants to metronidazole via breastmilk.[4] The relevance of these findings has been questioned and no definitive study has yet been performed in humans.[3][5] Opinions vary among experts on the advisability of using metronidazole during longer-term therapy while breastfeeding, but some sources recommend discontinuing breastfeeding for 12 to 24 hours after single-dose maternal treatment.[4][6] Other drugs are available for some conditions that metronidazole is used to treat. Topical or vaginal use of metronidazole during breastfeeding is unlikely to be of concern, although the manufacturer of one vaginal product recommends not breastfeeding during treatment and for 2 days after the last dose.
None of ten 5-day-old infants who were breastfed every 4 hours after a single maternal 200 mg oral dose of metronidazole had any signs of oral or gastrointestinal upset during the 12-hour study period.[7] Sixteen newborn breastfed infants (aged 0 to 22 days) of mothers receiving 200 mg or 400 mg of oral metronidazole 3 times daily reportedly suffered no observable adverse reactions during the 9 days of the study.[10] A case of diarrhea and secondary lactose intolerance was possibly caused by metronidazole in breastmilk transmitted to the infant in the early neonatal period.[14] In a controlled, comparative study, 35 newborn infants were monitored for 10 days during maternal therapy with metronidazole and another antibiotic (33 ampicillin, 1 erythromycin and 1 cephalexin) for postpartum infection or prophylaxis. Dosages and routes of administration were not stated, but some mothers received the drugs intravenously initially and then were switched to oral therapy. Compared to infants of mothers who received ampicillin alone or no antibiotics, more infants exposed to metronidazole and ampicillin had very loose stools than in the other groups, especially when the drugs were given intravenously. More frequent and heavier growth of species was found in the oral and perianal swabs of metronidazole-exposed infants, but this did not quite reach statistical significance (p=0.053). One infant exposed to metronidazole and ampicillin developed oral thrush. No differences were found between the groups in diaper rash, feeding problems or weight gain to the time of discharge.[11]
Disclaimer
:
Information presented in this database is not meant as a substitute for professional judgment. You should consult your healthcare provider for breastfeeding advice related to your particular situation. We do not warrant or assume any liability or responsibility for the accuracy or completeness of the information on this Site.