I am a breastfeeding mother and i want to know if it is safe to use Trazodone Hydrochloride? Is Trazodone Hydrochloride safe for nursing mother and child? Does Trazodone Hydrochloride extracts into breast milk? Does Trazodone Hydrochloride has any long term or short term side effects on infants? Can Trazodone Hydrochloride influence milk supply or can Trazodone Hydrochloride decrease milk supply in lactating mothers?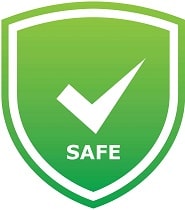 DrLact safety Score for Trazodone Hydrochloride is 1 out of 8 which is considered Safe as per our analyses.
A safety Score of 1 indicates that usage of Trazodone Hydrochloride is mostly safe during lactation for breastfed baby.
Our study of different scientific research also indicates that Trazodone Hydrochloride does not cause any serious side effects in breastfeeding mothers.
Most of scientific studies and research papers declaring usage of Trazodone Hydrochloride safe in breastfeeding are based on normal dosage and may not hold true for higher dosage.
Score calculated using the DrLact safety Version 1.2 model, this score ranges from 0 to 8 and measures overall safety of drug in lactation. Scores are primarily calculated using publicly available case studies, research papers, other scientific journals and publically available data.
It is excreted into breast milk in clinically non-significant amount. Not effects on the infant's physical and psychomotor development at both short or long-term were found. Variable levels of Prolactin secretion (increment or lowering), which were non-significant, were found after the use of Trazodone. Because there is less experience published than with other drugs of the same pharmacological group, it should be preferred the use of an alternative drug that is known to be safer in the neonatal period or prematurity.
Limited information indicates that trazodone levels in milk are low and would not be expected to cause any adverse effects in breastfed infants, especially if the infant is older than 2 months or when doses of 100 mg or less are used at bedtime for sleep.
One infant whose mother took trazodone 200 mg daily for 12 weeks starting at 4 weeks postpartum was followed up at 12 months of age. No adverse effects on growth and development were found.[3] One woman was 6.5 weeks postpartum and taking trazodone 75 mg, venlafaxine 75 mg and quetiapine 75 mg daily before conception, during pregnancy and during breastfeeding. Her breastfed infant's development was tested at 12 months of age with the Bayley Scales. Measurements were within normal limits on the mental, psychomotor and behavior scales.[2] One exclusively breastfed 15-week-old infant was breastfed during maternal therapy with trazodone 100 mg daily and venlafaxine 150 mg daily. No adverse reactions were reported by the mother or found in the medical records.[4]
A nonpregnant woman with depression was treated with citalopram 20 mg daily, then 40 mg daily. Trazodone 50 mg at bedtime was added to treat insomnia and then increased to 100 mg at bedtime. One week later the patient noticed milk leakage from her breasts, which stained her clothing. Her serum prolactin was somewhat elevated, but no other abnormalities were noted. The trazodone dosage was tapered and then discontinued. One month later, the galactorrhea had resolved and her serum prolactin was in the normal range.[5] An observational study looked at outcomes of 2859 women who took an antidepressant during the 2 years prior to pregnancy. Compared to women who did not take an antidepressant during pregnancy, mothers who took an antidepressant during all 3 trimesters of pregnancy were 37% less likely to be breastfeeding upon hospital discharge. Mothers who took an antidepressant only during the third trimester were 75% less likely to be breastfeeding at discharge. Those who took an antidepressant only during the first and second trimesters did not have a reduced likelihood of breastfeeding at discharge.[6] The antidepressants used by the mothers were not specified. A retrospective cohort study of hospital electronic medical records from 2001 to 2008 compared women who had been dispensed an antidepressant during late gestation (n = 575) to those who had a psychiatric illness but did not receive an antidepressant (n = 1552) and mothers who did not have a psychiatric diagnosis (n = 30,535). Women who received an antidepressant were 37% less likely to be breastfeeding at discharge than women without a psychiatric diagnosis, but no less likely to be breastfeeding than untreated mothers with a psychiatric diagnosis.[7] None of the mothers were taking trazodone.
Disclaimer
:
Information presented in this database is not meant as a substitute for professional judgment. You should consult your healthcare provider for breastfeeding advice related to your particular situation. We do not warrant or assume any liability or responsibility for the accuracy or completeness of the information on this Site.