I am a breastfeeding mother and i want to know if it is safe to use Mebendazole? Is Mebendazole safe for nursing mother and child? Does Mebendazole extracts into breast milk? Does Mebendazole has any long term or short term side effects on infants? Can Mebendazole influence milk supply or can Mebendazole decrease milk supply in lactating mothers?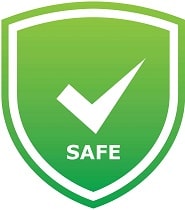 DrLact safety Score for Mebendazole is 1 out of 8 which is considered Safe as per our analyses.
A safety Score of 1 indicates that usage of Mebendazole is mostly safe during lactation for breastfed baby.
Our study of different scientific research also indicates that Mebendazole does not cause any serious side effects in breastfeeding mothers.
Most of scientific studies and research papers declaring usage of Mebendazole safe in breastfeeding are based on normal dosage and may not hold true for higher dosage.
Score calculated using the DrLact safety Version 1.2 model, this score ranges from 0 to 8 and measures overall safety of drug in lactation. Scores are primarily calculated using publicly available case studies, research papers, other scientific journals and publically available data.
Because of a high plasma protein binding capacity, excretion into breast milk seems to be unlikely. A report failed to find any trace of Mebendazole in the breast milk. No side effects in breastfed infants from treated mothers have been found. Based on a low oral bioavailability, concentration in the infant's plasma should be nil or low, except in premature and newborn infants with a increased intestinal absorption capacity. Since it has a vermifuge action on Ascaris worms (migration of alive worms) should be carefully used in the tropics, Reportedly, one case of inhibition of mother's milk production was found that was not confirmed in later reports. WHO's Eleventh Model List of Essential Drugs 2002: Compatible with breastfeeding.
Limited data indicate that mebendazole is poorly excreted into breastmilk and poorly absorbed orally. Reports on the use of mebendazole during breastfeeding have found no adverse reactions in breastfed infants. There are rare case reports of a decrease in milk supply following use of mebendazole, but no convincing evidence that these were caused by the drug. No special precautions are required.
A case series reported 45 nursing mothers who took mebendazole in doses ranging from 100 mg once to 200 mg twice daily for 3 days. About half took 100 mg repeated once after 7 to 14 days. Thirty-three of the infants were exclusively breastfed with ages ranging from 1 to 30 weeks of age. Eight of the 12 partially breastfed infants were over 20 weeks of age. None of the infants were reported by their mothers to have had any adverse reactions.[3]
A nursing mother who was 13 weeks postpartum was taking oral metronidazole 250 mg three times daily. Milk production seemed to be unaffected. On the eighth day of therapy she passed a roundworm. Metronidazole was discontinued and oral mebendazole 100 mg twice daily was started. The patient was "tense" for a few days after passing the worm. On the second day of mebendazole treatment, milk production dropped markedly and she began supplementation with formula. By day 7, milk production had ceased. The authors suggested that mebendazole might have caused the drop in milk production, but offered no further evidence other than the temporal relationship.[4] Four patients were treated with oral mebendazole 100 mg twice daily for 3 days beginning the first day postpartum. Two had pinworm (), 1 had roundworm () and 1 had hookworm () infestations. All breastfed successfully.[2] One author reported information received by personal communication from the manufacturer stating that no inhibition of lactation was noted after a single 100 mg oral dose of mebendazole to a nursing mother (time postpartum not stated).[1] In a case series reported 45 nursing mothers who took mebendazole in doses ranging from 100 mg once to 200 mg twice daily for 3 days, one mother reported a slight decrease in milk production.[3]
Disclaimer
:
Information presented in this database is not meant as a substitute for professional judgment. You should consult your healthcare provider for breastfeeding advice related to your particular situation. We do not warrant or assume any liability or responsibility for the accuracy or completeness of the information on this Site.