I am a breastfeeding mother and i want to know if it is safe to use Senna? Is Senna safe for nursing mother and child? Does Senna extracts into breast milk? Does Senna has any long term or short term side effects on infants? Can Senna influence milk supply or can Senna decrease milk supply in lactating mothers?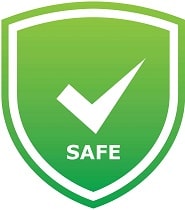 DrLact safety Score for Senna is 1 out of 8 which is considered Safe as per our analyses.
A safety Score of 1 indicates that usage of Senna is mostly safe during lactation for breastfed baby.
Our study of different scientific research also indicates that Senna does not cause any serious side effects in breastfeeding mothers.
Most of scientific studies and research papers declaring usage of Senna safe in breastfeeding are based on normal dosage and may not hold true for higher dosage.
Score calculated using the DrLact safety Version 1.2 model, this score ranges from 0 to 8 and measures overall safety of drug in lactation. Scores are primarily calculated using publicly available case studies, research papers, other scientific journals and publically available data.
Indian Senna, Senna or Tinnevelly Senna. Shrub. Leaves, fruits, and flowers are used. It contains anthraquinones, naphtoquinones, flavonoids, mineral salts, polysaccharides (mucilage). Unproved effect: Irritant of intestine. Not absorbed by GI tract, laxative. American Academy of Pediatrics: Maternal Medication Usually Compatible With Breastfeeding. Eleventh WHO Model List of Essential Drugs 2002: Compatible with breastfeeding.
Although an early uncontrolled report using an old senna product found increased frequency of diarrhea in breastfed infants, several controlled studies using modern senna products found no effect on the infant. Usual doses of senna are acceptable to use during breastfeeding.
After administration of 3.6 mL of senna fluidextract on day 5 postpartum, a laxative effect on the bowels was observed in 6 of 10 infants.[1] In another observational study, no cases of diarrhea were observed among the breastfed infants of 148 mothers who received 2 teaspoonfuls of Senokot (equivalent to 700 mg of senna pod) on day 3 postpartum.[4] Fifty mothers who were in the first day postpartum received senna equal to 450 mg of senna pod. Additional doses were given on subsequent days if needed. None of their breastfed infants were noted to have any markedly abnormal stools, although all of the infants also received supplemental feedings.[5] In a randomized, nonblinded study, 35 mothers were given tablets containing a total of 14 mg of standardized senna extract once daily for 2 weeks starting in the immediate postpartum period. Six of the 37 breastfed infants were reported to have diarrhea which was a higher percentage than with other nonabsorbable laxatives in the study.[6] Sixteen women were given 800 mg of powdered senna containing 24 mg of sennosides. None of their breastfed infants had any abnormal stools.[7] A randomized, double-blind trial compared Senokot tablets in a dose of 2 tablets (14 mg sennosides a and b) twice daily for 8 doses started on the first day postpartum to placebo. Of the women in the study, 126 breastfed their infants and took senna while 155 control mothers breastfed their infants. There was no difference in the percentages of infants in the active and control groups with loose stools or diarrhea.[8] Twenty postpartum mothers were given a laxative containing plantango seeds (psyllium) and senna equivalent to 15 mg of sennosides a and b daily on days 2 to 4 postpartum. Of the 11 infants who were breastfed, none had any loose stools.[3]
Disclaimer
:
Information presented in this database is not meant as a substitute for professional judgment. You should consult your healthcare provider for breastfeeding advice related to your particular situation. We do not warrant or assume any liability or responsibility for the accuracy or completeness of the information on this Site.