I am a breastfeeding mother and i want to know if it is safe to use Hyoscine butyl bromide? Is Hyoscine butyl bromide safe for nursing mother and child? Does Hyoscine butyl bromide extracts into breast milk? Does Hyoscine butyl bromide has any long term or short term side effects on infants? Can Hyoscine butyl bromide influence milk supply or can Hyoscine butyl bromide decrease milk supply in lactating mothers?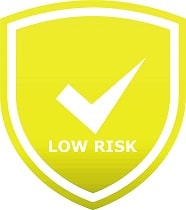 DrLact safety Score for Hyoscine butyl bromide is 3 out of 8 which is considered Low Risk as per our analyses.
A safety Score of 3 indicates that usage of Hyoscine butyl bromide may cause some minor side effects in breastfed baby.
Our study of different scientific research indicates that Hyoscine butyl bromide may cause moderate to no side effects in lactating mother.
Most of scientific studies and research papers declaring usage of Hyoscine butyl bromide low risk in breastfeeding are based on normal dosage and may not hold true for higher dosage.
While using Hyoscine butyl bromide We suggest monitoring child for possible reactions. It is also important to understand that side effects vary largely based on age of breastfed child and time of medication in addition to dosage.
Score calculated using the DrLact safety Version 1.2 model, this score ranges from 0 to 8 and measures overall safety of drug in lactation. Scores are primarily calculated using publicly available case studies, research papers, other scientific journals and publically available data.
Scopolamine or Hyoscine is a alcaloid which is naturally found in several plants among Solanacea family. With a similar chemical structure of Atropine, it shows anti-muscarinic and anti-cholinergic effects (decrease in saliva, bronchial, sweat and gastric secretion, tachycardia, pupil dilation, anti-spasmodic effect on the intestine and urinary tract) Most frequently used formulations contain buthylbromurate, methybromurate and hydrobromurate. Skin patches contain purified Scopolamine. Used for prevention of motion-sickness of the traveler and treatment of nausea, post-anesthesia vomiting. Also, as anti-spasmodict and treatment of ophthalmologic disorders. At latest update, relevant published data on excretion into breast milk were not found. Due to a low oral bioavailability that minimizes the presence into the infant's plasma from mother's milk ingested, thus, the expert consensus is that the risk of use while breastfeeding is minimal. (American Academy of Pediatrics - 2013 says that is usually compatible with breastfeeding) Since at small dosage Scopolamine poisoning with alarming symptoms may occur (irritability, delirium, redness of skin, mouth dryness, constipation, urine retention), we would recommend a cautious and moderate use with a dose as low as possible with a delay of at least 3 hours for breastfeeding after medication. Avoid use if the infant is younger than 2 months or premature.
Disclaimer
:
Information presented in this database is not meant as a substitute for professional judgment. You should consult your healthcare provider for breastfeeding advice related to your particular situation. We do not warrant or assume any liability or responsibility for the accuracy or completeness of the information on this Site.