I am a breastfeeding mother and i want to know if it is safe to use Mupirocin? Is Mupirocin safe for nursing mother and child? Does Mupirocin extracts into breast milk? Does Mupirocin has any long term or short term side effects on infants? Can Mupirocin influence milk supply or can Mupirocin decrease milk supply in lactating mothers?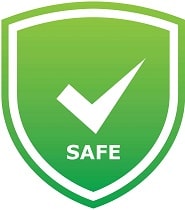 DrLact safety Score for Mupirocin is 1 out of 8 which is considered Safe as per our analyses.
A safety Score of 1 indicates that usage of Mupirocin is mostly safe during lactation for breastfed baby.
Our study of different scientific research also indicates that Mupirocin does not cause any serious side effects in breastfeeding mothers.
Most of scientific studies and research papers declaring usage of Mupirocin safe in breastfeeding are based on normal dosage and may not hold true for higher dosage.
Score calculated using the DrLact safety Version 1.2 model, this score ranges from 0 to 8 and measures overall safety of drug in lactation. Scores are primarily calculated using publicly available case studies, research papers, other scientific journals and publically available data.
Because of a small dose used and low absorption through skin (less than 1%), excretion into breast milk in significant amount is unlikely. Despite of it is well absorbed by the gut, it is rapidly and completely metabolized into Monic acid which is a non-active metabolite. However, whenever used on the nipple, it is recommended remove excess of cream by using a gauze. Effectiveness is not higher than purified Lanolin for treatment of sore or cracked nipples. Results in the treatment of nipple infection due to Staph. aureus are less encouraging than with the use of oral antibiotics. Caution should be observed with the application of creams, gels and other products that are indicated for local use if they contain paraffin (Mineral oil) to avoid absorption by the infant.
Because less than 1% is absorbed after topical application, mupirocin is considered a low risk to the nursing infant.[1] Ensure that the infant's skin does not come into direct contact with the areas of skin that have been treated. Only water-miscible cream or gel products should be applied to the breast because ointments may expose the infant to high levels of mineral paraffins via licking.[2] Mupirocin applied topically to the nipples appears to be relatively ineffective as a treatment for sore, cracked nipples.
A mother who was exclusively nursing her 52-day-old infant developed a soft-tissue infection. She was treated with intravenous teicoplanin 400 mg every 12 hours for 3 doses, then 400 mg daily for 5 days total, intravenous ceftriaxone 1 gram daily, topical mupirocin cream twice daily. A careful follow-up indicated that her infant had no adverse effects.[3]
A small, randomized, unblinded trial of mothers with sore, cracked nipples was performed. Mupirocin 2% applied to the nipples after each feeding was much less effective (16% vs 79%) than an oral antibiotic (cloxacillin or erythromycin for 10 days) in resolving the problem. Additionally, more patients' condition worsened (28% vs 5%) with mupirocin than with an oral antibiotic.[4] In a randomized, double-bind trial, lanolin was compared to an all-purpose nipple ointment containing mupirocin 1%, betamethasone 0.05%, and miconazole 2% for painful nipples while nursing in the first 2 weeks postpartum. The two treatments were equally effective in reducing nipple pain, nipple healing time, breastfeeding duration, breastfeeding exclusivity rate, mastitis and nipple symptoms, side effects or maternal satisfaction with treatment.[5]
Disclaimer
:
Information presented in this database is not meant as a substitute for professional judgment. You should consult your healthcare provider for breastfeeding advice related to your particular situation. We do not warrant or assume any liability or responsibility for the accuracy or completeness of the information on this Site.