I am a breastfeeding mother and i want to know if it is safe to use Cephalexin? Is Cephalexin safe for nursing mother and child? Does Cephalexin extracts into breast milk? Does Cephalexin has any long term or short term side effects on infants? Can Cephalexin influence milk supply or can Cephalexin decrease milk supply in lactating mothers?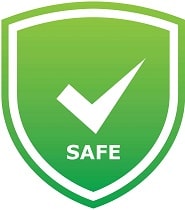 DrLact safety Score for Cephalexin is 1 out of 8 which is considered Safe as per our analyses.
A safety Score of 1 indicates that usage of Cephalexin is mostly safe during lactation for breastfed baby.
Our study of different scientific research also indicates that Cephalexin does not cause any serious side effects in breastfeeding mothers.
Most of scientific studies and research papers declaring usage of Cephalexin safe in breastfeeding are based on normal dosage and may not hold true for higher dosage.
Score calculated using the DrLact safety Version 1.2 model, this score ranges from 0 to 8 and measures overall safety of drug in lactation. Scores are primarily calculated using publicly available case studies, research papers, other scientific journals and publically available data.
First-generation cephalosporin. Oral administration. Like most cephalosporins for which data are available, excretion occurs in breast milk in very small amount and it is clinically insignificant (Kafetzis 1981, Matsuda 1984, Ilett 2006). Cephalosporins are widely used in the Pediatric practice with a good tolerance, even in the neonatal period, so it is very unlikely that in small amounts through milk would be a cause of problems in the infant. Be aware of the possibility of false negative results of cultures in febrile infants whose mothers are taking antibiotics as well as the possibility of gastroenteritis (Ito 1993) by altering the intestinal flora. Cephalexin is not excreted in significant amount into breast milk (Kafetzis 1981, Matsuda 1984, Ilett 2006). Be aware of false negative bacterial cultures in the infant when the mother is on antibiotics. Also, diarrheal disease due to imbalance of intestinal flora is possible (Ito 1993, Benyamini 2005). A case of a mother reportedly treated with Cephalexine and Probenecid occurred (Ilett 2006).
Limited information indicates that maternal cephalexin produces low levels in milk that are usually not expected to cause adverse effects in breastfed infants. Cephalexin is an alternative for the treatment of mastitis.[1][2] Occasionally disruption of the infant's gastrointestinal flora, resulting in diarrhea or thrush have been reported with cephalosporins, but these effects have not been adequately evaluated. Cephalexin is acceptable in nursing mothers.
In a prospective follow-up study, 7 nursing mothers reported taking cephalexin (dosage not specified). Two mothers reported diarrhea in their infants. No rashes or candidiasis were reported among the exposed infants.[6] A prospective, controlled study asked mothers who called an information service about adverse reactions experience by their breastfed infants. One of 11 cephalexin-exposed infants reportedly developed diarrhea during maternal cephalexin therapy.[7] A woman received intravenous cephalothin 1 g every 6 hours for 3 days. Her breastfed infant had a green liquid stool, severe diarrhea, discomfort and crying. The mother's drug regimen was then changed to oral cephalexin 500 mg plus oral probenecid 500 mg 4 times daily for another 16 days. The infant continued to have diarrhea during this time. The authors rated the diarrhea as probably related to cephalexin in milk.[5]
Disclaimer
:
Information presented in this database is not meant as a substitute for professional judgment. You should consult your healthcare provider for breastfeeding advice related to your particular situation. We do not warrant or assume any liability or responsibility for the accuracy or completeness of the information on this Site.