I am a breastfeeding mother and i want to know if it is safe to use Nevirapine? Is Nevirapine safe for nursing mother and child? Does Nevirapine extracts into breast milk? Does Nevirapine has any long term or short term side effects on infants? Can Nevirapine influence milk supply or can Nevirapine decrease milk supply in lactating mothers?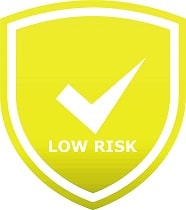 DrLact safety Score for Nevirapine is 3 out of 8 which is considered Low Risk as per our analyses.
A safety Score of 3 indicates that usage of Nevirapine may cause some minor side effects in breastfed baby.
Our study of different scientific research indicates that Nevirapine may cause moderate to no side effects in lactating mother.
Most of scientific studies and research papers declaring usage of Nevirapine low risk in breastfeeding are based on normal dosage and may not hold true for higher dosage.
While using Nevirapine We suggest monitoring child for possible reactions. It is also important to understand that side effects vary largely based on age of breastfed child and time of medication in addition to dosage.
Score calculated using the DrLact safety Version 1.2 model, this score ranges from 0 to 8 and measures overall safety of drug in lactation. Scores are primarily calculated using publicly available case studies, research papers, other scientific journals and publically available data.
Anti-HIV drug. It has been used to treat neonates for vertical transmission risk lowering. Mothers must be adviced that transmission of HIV infection through breastfeeding has been documented.
In the United States and other developed countries, HIV-infected mothers should generally not breastfeed their infants. Nevirapine has been well studied in nursing mothers. In countries in which no acceptable, feasible, sustainable and safe replacement feeding is available, World Health Organization guidelines recommend that all women with an HIV infection who are pregnant or breastfeeding should be maintained on antiretroviral therapy for at least the duration of risk for mother-to-child transmission. Mothers should exclusively breastfeed their infants for the first 6 months of life; breastfeeding with complementary feeding should continue through 12 months of life. The first choice regimen for nursing mothers is tenofovir, efavirenz and either lamivudine or emtricitabine. If these drugs are unavailable, alternative regimens include: 1) zidovudine, lamivudine and efavirenz; 2) zidovudine, lamivudine and nevirapine; or 3) tenofovir, nevirapine and either lamivudine or emtricitabine. Exclusively breastfed infants should also receive 6 weeks of prophylaxis with nevirapine.[1][2] Because of the long half-life of nevirapine, subtherapeutic nevirapine concentrations can persist in breastmilk and infant serum for relatively long periods, potentially increasing the risk of development of nevirapine-resistant HIV infections when it is used alone for prophylaxis in the mother.[3][4][5][6][7][8]
A study assigned pregnant women to zidovudine alone or highly-active antiretroviral therapy (HAART: zidovudine, lamivudine and nevirapine) to prevent maternal-to-child transmission of HIV infection. After delivery, All infants received one month of zidovudine prophylaxis; some infants were breastfed and others were formula fed. A higher percentage of infants in the HAART-exposed group had neutropenia than those in the unexposed group at 1 month of age (15.9 and 3.7%, respectively). Hematologic toxicity was transient and asymptomatic. From 2 to 6 months postpartum, no differences in hematologic toxicity were seen between breastfed and formula-fed infants. No statistical difference in hepatic toxicity was seen between the breastfed and formula-fed infants.[24] A study compared the breastfed infants of women who received a HAART regimen with nevirapine (n = 270) to one that contained nelfinavir (n = 206) as an alternative. Both regimens also contained zidovudine and lamivudine. Moderate rash was slightly more prevalent in infants who received nevirapine than nelfinavir via breastmilk. No differences were found in the rates of severe rash, liver toxicity or hyperbilirubinemia.[25] A study compared the frequency of rash, hepatotoxicity, and hyperbilirubinemia among 464 breastfed infants whose mothers were taking either nevirapine (n = 258) or nelfinavir (n = 206) along with zidovudine and lamivudine for HIV infection during pregnancy and postpartum. Infants were examined during the first, second and sixth weeks postpartum. Moderate rash occurred in 7 (2.7%) of the infant exposed to nevirapine and one (0.5%) infant exposed to nelfinavir. Rash occurred at a median of 2 weeks postpartum. Four infants (1.9%) exposed to nelfinavir developed hepatotoxicity (3 moderate and 1 severe) and none exposed to nevirapine. Twenty-one infants (4.5%) developed high-risk hyperbilirubinemia, all prior to 48 hours of age, but there was no difference in exposure between the two drugs.[26]
Hyperprolactinemia and galactorrhea occurred in a woman on a combination antiretroviral regimen after nevirapine was substituted for nelfinavir. Galactorrhea ceased rapidly after nevirapine was discontinued.[27] The prolactin level in a mother with established lactation may not affect her ability to breastfeed.
Disclaimer
:
Information presented in this database is not meant as a substitute for professional judgment. You should consult your healthcare provider for breastfeeding advice related to your particular situation. We do not warrant or assume any liability or responsibility for the accuracy or completeness of the information on this Site.