I am a breastfeeding mother and i want to know if it is safe to use Tenofovir? Is Tenofovir safe for nursing mother and child? Does Tenofovir extracts into breast milk? Does Tenofovir has any long term or short term side effects on infants? Can Tenofovir influence milk supply or can Tenofovir decrease milk supply in lactating mothers?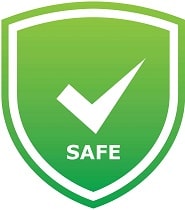 DrLact safety Score for Tenofovir is 1 out of 8 which is considered Safe as per our analyses.
A safety Score of 1 indicates that usage of Tenofovir is mostly safe during lactation for breastfed baby.
Our study of different scientific research also indicates that Tenofovir does not cause any serious side effects in breastfeeding mothers.
Most of scientific studies and research papers declaring usage of Tenofovir safe in breastfeeding are based on normal dosage and may not hold true for higher dosage.
Score calculated using the DrLact safety Version 1.2 model, this score ranges from 0 to 8 and measures overall safety of drug in lactation. Scores are primarily calculated using publicly available case studies, research papers, other scientific journals and publically available data.
It is an antiretroviral drug which is used to fight HIV and Hepatitis infection. . Trespass into breast milk is nil or undetectable (Based on studies from Abidjan, Ivory Coast 2011 and Gouraud, Millaret et al. 2012).
Published experience with tenofovir during breastfeeding in HIV-positive mothers and HIV-negative mothers treated for HIV prophylaxis or hepatitis B infection indicates that the exposure of the infant to the drug is trivial. A few infants have been breastfed during maternal tenofovir therapy and no adverse effects have been seen up to 2 years of age. Expert reviews of available data concluded that there is currently no justification for contraindicating the use of tenofovir for hepatitis B during breastfeeding.[1][2] Professional organization guidelines generally allow breastfeeding during tenofovir therapy, although one guideline cautions against it because of a lack of long-term safety data.[3][4][5] The lack of long-term safety data with long-term, low-level infant exposure should be discussed with the mother.[3] No differences exist in infection rates between breastfed and formula-fed infants born to hepatitis B-infected women, as long as the infant receives hepatitis B immune globulin and hepatitis B vaccine at birth. Mothers with hepatitis B are encouraged to breastfeed their infants after their infants receive these preventative measures.[6][7] Maternal use of prophylactic vaginal tenofovir (investigational in the U.S.) does not appear to present a great risk to the breastfed infant.[8] In the United States and other developed countries, HIV-infected mothers should generally not breastfeed their infants. In countries in which no acceptable, feasible, sustainable and safe replacement feeding is available, World Health Organization guidelines recommend that all women with an HIV infection who are pregnant or breastfeeding should be maintained on antiretroviral therapy for at least the duration of risk for mother-to-child transmission. Mothers should exclusively breastfeed their infants for the first 6 months of life; breastfeeding with complementary feeding should continue through at least 12 months of life up to 24 months of life.[9] The first choice regimen for nursing mothers is tenofovir, efavirenz and either lamivudine or emtricitabine. If these drugs are unavailable, alternative regimens include: 1) zidovudine, lamivudine and efavirenz; 2) zidovudine, lamivudine and nevirapine; or 3) tenofovir, nevirapine and either lamivudine or emtricitabine. Exclusively breastfed infants should also receive 6 weeks of prophylaxis with nevirapine.[10][11] Use of tenofovir as an agent for pre-exposure prophylaxis (PrEP) in HIV-uninfected nursing mothers appears to pose little risk to their breastfed infants and might prevent vertical HIV transmission by preventing maternal infection.[12] Treatment of mothers of HIV+ mothers with efavirenz as part of Option B+ therapy does not appear to affect growth of their HIV-negative breastfed infants.
Two newborn infants whose mothers were treated with tenofovir 245 mg (presumably 300 mg of tenofovir disoproxil fumarate) daily were exclusively breastfed for 3 months. At 4 months of age, neither showed any adverse outcomes on standard developmental parameters.[20] Five women with hepatitis B infection were treated with tenofovir disoproxil fumarate 300 mg daily beginning in the third trimester of pregnancy and continuing postpartum. Although instructed not to breastfeed, 5 mothers breastfed (extent not stated) their newborn infants. No short-term adverse reactions were seen and the infants' HBsAg was negative between 28 and 36 weeks of age.[22] Fourteen mothers were treated with tenofovir (dosage unspecified) during pregnancy (12 beginning in the first trimester) for hepatitis B. Three of the mothers breastfed while taking tenofovir. No adverse outcomes were noted in their breastfed infants up to 1 year of age.[23] In a study of 17 nursing mothers who receive 40 mg of 1% vaginal tenofovir daily for 6 days, 4 of 17 infants had one or more adverse effects. There were a total of 8 adverse reactions. Seven were mild, and one had diarrhea that was thought to be related to tenofovir exposure.[8] In a study of 50 infants breastfed by HIV-negative women who were given pre-exposure prophylaxis daily with the combination of tenofovir disoproxil fumarate 300 mg and emtricitabine 200 mg by directly observed therapy for 10 days, 2 infants reportedly had diarrhea lasting 2 to 3 days. No other side effects were reported.[16] A study of 136 breastfed infants of mothers who took tenofovir, efavirenz and lamivudine during pregnancy and postpartum (Option B+) in Malawi measured bone markers at 1, 6 and 12 months of age. Markers included bone-specific alkaline phosphatase and C-terminal telopeptide of type I collagen. Although tenofovir is known to affect bone density and bone mineral density in adults, no effects were seen on infants' bone markers in the study.[24] In a long-term study of tenofovir for chronic hepatitis B, 3 women reportedly breastfed their infants (extent not stated). None of the infants had any adverse effects up to 1 year of age.[25] A prospective cohort study compared the growth and development of infants of HIV-negative mothers and infants of HIV-positive mothers taking tenofovir and efavirenz as part of Option B+ HIV treatment. Infants were followed up to 12 months of age. No differences in the groups was found in any growth parameters.[26]
Disclaimer
:
Information presented in this database is not meant as a substitute for professional judgment. You should consult your healthcare provider for breastfeeding advice related to your particular situation. We do not warrant or assume any liability or responsibility for the accuracy or completeness of the information on this Site.