I am a breastfeeding mother and i want to know if it is safe to use Certolizumab Pegol? Is Certolizumab Pegol safe for nursing mother and child? Does Certolizumab Pegol extracts into breast milk? Does Certolizumab Pegol has any long term or short term side effects on infants? Can Certolizumab Pegol influence milk supply or can Certolizumab Pegol decrease milk supply in lactating mothers?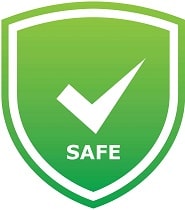 DrLact safety Score for Certolizumab Pegol is 1 out of 8 which is considered Safe as per our analyses.
A safety Score of 1 indicates that usage of Certolizumab Pegol is mostly safe during lactation for breastfed baby.
Our study of different scientific research also indicates that Certolizumab Pegol does not cause any serious side effects in breastfeeding mothers.
Most of scientific studies and research papers declaring usage of Certolizumab Pegol safe in breastfeeding are based on normal dosage and may not hold true for higher dosage.
Score calculated using the DrLact safety Version 1.2 model, this score ranges from 0 to 8 and measures overall safety of drug in lactation. Scores are primarily calculated using publicly available case studies, research papers, other scientific journals and publically available data.
Monoclonal antibody directed against TNF (tumoral necrosis factor) that is used for treatment of autoimmune diseases like Rheumatoid Arthritis and Crohn's Disease. Probably because of a high molecular weight, no detectable traces have been found in mother's milk. It is not absorbed by the gut which is even more protective for the nursing infant. No harm effect has been shown among breastfed infants whose mothers were treated with this medication. Avoid using it in the two post-partum weeks since significant excretion into the milk within the first 3 - 4 days after delivery and absorption by the infant is possible.
Certolizumab is excreted into breastmilk in some, but not all, women in small amounts. Absorption is unlikely because it is probably destroyed in the infant's gastrointestinal tract. Most experts consider certolizumab to be probably safe during breastfeeding.[1][2][3][4][5][6][7][8][9] The European Medicines Agency has deemed certolizumab pegol acceptable to use during breastfeeding.
Eight women who received certolizumab pegol during pregnancy and postpartum breastfed (extent not stated) their infants. No mention was made of side effects in the infants.[10] Seventeen mothers took certolizumab pegol for an inflammatory condition and breastfed their infants. During a study period starting at least 6 weeks postpartum and after at least 3 doses of certolizumab pegol, 8 of the infants experienced 11 adverse effects. None of the infants had any unusual or serious adverse reactions attributed to the drug and all effects were consistent with events typically experienced by infants of the same age, such as upper respiratory infection, candidal infection, or vomiting.[11] In a multi-center study of women with inflammatory bowel disease in pregnancy (the PIANO registry), 54 women received certolizumab pegol while breastfeeding their infants. Among those who received certolizumab or another biologic agent while breastfeeding, infant growth, development or infection rate was no different from infants whose mothers received no treatment. An additional 67 women received a biologic agent plus a thiopurine. Infant outcomes were similar in this group.[9]
Disclaimer
:
Information presented in this database is not meant as a substitute for professional judgment. You should consult your healthcare provider for breastfeeding advice related to your particular situation. We do not warrant or assume any liability or responsibility for the accuracy or completeness of the information on this Site.