I am a breastfeeding mother and i want to know if it is safe to use Comfrey? Is Comfrey safe for nursing mother and child? Does Comfrey extracts into breast milk? Does Comfrey has any long term or short term side effects on infants? Can Comfrey influence milk supply or can Comfrey decrease milk supply in lactating mothers?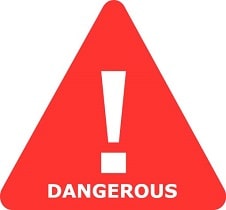 DrLact safety Score for Comfrey is 7 out of 8 which is considered Dangerous as per our analyses.
A safety Score of 7 indicates that usage of Comfrey may cause toxic or severe side effects in breastfed baby.
Our study of different scientific research indicates that Comfrey may cause moderate to high side effects or may affect milk supply in lactating mother.
Our suggestion is to use safer alternate options rather than using Comfrey .
Usage of Comfrey is in contradiction to breastfeeding hence if it is must to use Comfrey and there is no better alternative available then breastfeeding shall be stopped permanently or temporarily.
Score calculated using the DrLact safety Version 1.2 model, this score ranges from 0 to 8 and measures overall safety of drug in lactation. Scores are primarily calculated using publicly available case studies, research papers, other scientific journals and publically available data.
Roots and leaves are used. It contains allantoin, tannins, and pyrrolizidine alkaloids. Unproved effect: topical anti-inflammatory. Indications after Commission E of German Ministry of Health: contusion with undamaged skin. Do not apply on the breast. Pyrrolizidine alkaloids are highly hepatotoxic and poses an increased risk of liver carcinoma and cirrhosis to both the mother and the infant. Consider not to use it at all.
Comfrey (Symphytum officinalis) herb and leaf contains allantoin and rosmarinic acid; comfrey also contains pyrrolizidine alkaloids. Comfrey preparations have been used topically for pain following episiotomy and cracked, painful nipples, either as aqueous preparations or in creams and ointments.[1][2][3][4][5][6][7] Scientific evidence of effectiveness for these indications is minimal. The pyrrolizidine alkaloids in comfrey can cause severe liver damage, liver cancer, mutagenicity, and even death.[8][9] For this reason, the U.S. Food and Drug Administration has banned the sale of oral comfrey products in the United States. Furthermore, most sources consider topical use of comfrey during breastfeeding to be contraindicated.[1][10][11] If it is used on the skin, it should only be applied to intact skin away from the breast on the smallest area of skin possible, and for a limited duration. It is particularly important to ensure that the infant not come into direct contact with the areas of skin that have been treated, because ingestion may cause severe liver damage. Dietary supplements do not require extensive pre-marketing approval from the U.S. Food and Drug Administration. Manufacturers are responsible to ensure the safety, but do not need to the safety and effectiveness of dietary supplements before they are marketed. Dietary supplements may contain multiple ingredients, and differences are often found between labeled and actual ingredients or their amounts. A manufacturer may contract with an independent organization to verify the quality of a product or its ingredients, but that does certify the safety or effectiveness of a product. Because of the above issues, clinical testing results on one product may not be applicable to other products. More detailed information #about dietary supplements# is available elsewhere on the LactMed Web site.
Disclaimer
:
Information presented in this database is not meant as a substitute for professional judgment. You should consult your healthcare provider for breastfeeding advice related to your particular situation. We do not warrant or assume any liability or responsibility for the accuracy or completeness of the information on this Site.