I am a breastfeeding mother and i want to know if it is safe to use Lecithin? Is Lecithin safe for nursing mother and child? Does Lecithin extracts into breast milk? Does Lecithin has any long term or short term side effects on infants? Can Lecithin influence milk supply or can Lecithin decrease milk supply in lactating mothers?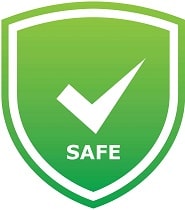 DrLact safety Score for Lecithin is 1 out of 8 which is considered Safe as per our analyses.
A safety Score of 1 indicates that usage of Lecithin is mostly safe during lactation for breastfed baby.
Our study of different scientific research also indicates that Lecithin does not cause any serious side effects in breastfeeding mothers.
Most of scientific studies and research papers declaring usage of Lecithin safe in breastfeeding are based on normal dosage and may not hold true for higher dosage.
Score calculated using the DrLact safety Version 1.2 model, this score ranges from 0 to 8 and measures overall safety of drug in lactation. Scores are primarily calculated using publicly available case studies, research papers, other scientific journals and publically available data.
It is composed by a complex mixture of phospholipids (phosphatidylcholine, phosphatidylserine, phosphatidylinositol) as a part of cell membranes and found in large amounts in the seed oil of several plants (soy, sunflower, and colza), egg yolk and liver. They are used in the food and pharmaceutical industry as softener and stabilizer. Also, as a medication for hyperlipidemia control. It has been also added to pumped breast milk to lessen loss of fat due to adherence to the surface of tubes used for enteral feeding. It is naturally found in the plasma, and, at higher levels in human milk. The mature milk contains more Coline than the colostrum or the mother milk of prematures. This content is also higher in breast milk than in industrial formulas. When used as a supplement, the concentration of Coline is moderately increased in the plasma, the milk and the serum of the infant. Supplementation with Coline does not enhance the cognitive capability of the infant. There is not scientific proof on the effectiveness for the treatment of mastitis, blocked ducts, nipple blisters or milk pearls.No adverse effects have been reported. Since a lack of toxicity at usual doses, it is believed to be safe while breastfeeding with a moderate use. See below the information of these related products:
Lecithin is a mixture of choline, choline esters, fatty acids, glycerol, glycolipids, triglycerides, phosphoric acid, and phospholipids, such as phosphatidylcholine that are normal components of human milk. Supplemental lecithin has been recommended as a treatment for plugged milk ducts,[1][2][3] and as an additive to human milk that is given to preterm infants via pumping through plastic tubing in order to prevent fat loss.[4] No scientifically valid clinical studies exist on the safety and efficacy of high-dose lecithin supplementation in nursing mothers or infants. Supplementation with one component of lecithin, phosphatidylcholine, increases choline, but not phosphatidylcholine concentrations in breastmilk and supplementation with choline increases choline metabolites, but not choline in breastmilk. Lecithin is usually well tolerated and is considered to be "generally recognized as safe" (GRAS) by the U.S. Food and Drug Administration. Dietary supplements do not require extensive pre-marketing approval from the U.S. Food and Drug Administration. Manufacturers are responsible to ensure the safety, but do not need to the safety and effectiveness of dietary supplements before they are marketed. Dietary supplements may contain multiple ingredients, and differences are often found between labeled and actual ingredients or their amounts. A manufacturer may contract with an independent organization to verify the quality of a product or its ingredients, but that does certify the safety or effectiveness of a product. Because of the above issues, clinical testing results on one product may not be applicable to other products. More detailed information #about dietary supplements# is available elsewhere on the LactMed Web site.
Disclaimer
:
Information presented in this database is not meant as a substitute for professional judgment. You should consult your healthcare provider for breastfeeding advice related to your particular situation. We do not warrant or assume any liability or responsibility for the accuracy or completeness of the information on this Site.