I am a breastfeeding mother and i want to know if it is safe to use Milk Thistle? Is Milk Thistle safe for nursing mother and child? Does Milk Thistle extracts into breast milk? Does Milk Thistle has any long term or short term side effects on infants? Can Milk Thistle influence milk supply or can Milk Thistle decrease milk supply in lactating mothers?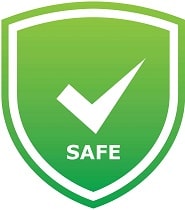 DrLact safety Score for Milk Thistle is 1 out of 8 which is considered Safe as per our analyses.
A safety Score of 1 indicates that usage of Milk Thistle is mostly safe during lactation for breastfed baby.
Our study of different scientific research also indicates that Milk Thistle does not cause any serious side effects in breastfeeding mothers.
Most of scientific studies and research papers declaring usage of Milk Thistle safe in breastfeeding are based on normal dosage and may not hold true for higher dosage.
Score calculated using the DrLact safety Version 1.2 model, this score ranges from 0 to 8 and measures overall safety of drug in lactation. Scores are primarily calculated using publicly available case studies, research papers, other scientific journals and publically available data.
Milk thistle is a herb from which its fruits are used. It contains flavonolignans, silymarin and especially silibinin isomers, silychristin and silydianin, flavonoids, steroids and estrogen-like compounds. Attributed properties: Liver Protector.Indications based on the Commission E of the German Ministry of Health: cholelithiasis, liver disorders. Devoid of toxicity. It is excreted into breast milk in little or no amount.There is no evidence of its effectiveness as a galactogogue. Two studies have been performed (one with cows and the other with women) trying to show a galactogogue effect, but both are limited by a very flawed methodology.Best galactogogue is a frequent and on-demand breastfeeding together witn an appropriate technique. Precaution is recommended before taking herbal infusions:1. Ensure a reliable source: poisoning occurred by confusion with another plant that resulted to be toxic, poisoning from heavy metals and food poisoning by contamination with bacteria or fungi.2. Avoid excessive consumption. The "natural" products are not good in any amount: plants contain active substances from which come out much of our traditional pharmacopoeia and can cause poisoning if eaten in exaggerated quantity or prolonged time.
Milk thistle (Silybum marianum) contains silymarin which is a mixture of flavonolignans, mainly silibinin (also known as silybin), as well as silycristine, silydianin, quercetin and taxifolin.[1] Silymarin is a standardized preparation extracted from the fruits (seeds) of milk thistle. Milk thistle is a purported galactogogue,[2] and is included in some proprietary mixtures promoted to increase milk supply; however, no scientifically valid clinical trials support this use.[3][4][5] Although a study on the high potency purified milk thistle component, silymarin, and a phosphatidyl conjugate of silymarin indicated some galactagogue activity, this does not necessarily imply activity of milk thistle itself. Galactogogues should never replace evaluation and counseling on modifiable factors that affect milk production.[6] Limited data indicate that the silymarin components are not excreted into breastmilk in measurable quantities. Additionally, because silymarin components are poorly absorbed orally, milk thistle is unlikely to adversely affect the breastfed infant. Milk thistle and silymarin are generally well tolerated in adults with only mild side effects such as diarrhea, headache, and skin reactions. It might increase the metabolism of some drugs. Rarely, severe allergies and anaphylaxis are reported. Avoid in patients with known allergy to members of the aster (Compositea or Asteraceae) family, such as daisies, artichokes, common thistle, and kiwi because cross-allergenicity is possible. Dietary supplements do not require extensive pre-marketing approval from the U.S. Food and Drug Administration. Manufacturers are responsible to ensure the safety, but do not need to the safety and effectiveness of dietary supplements before they are marketed. Dietary supplements may contain multiple ingredients, and differences are often found between labeled and actual ingredients or their amounts. A manufacturer may contract with an independent organization to verify the quality of a product or its ingredients, but that does certify the safety or effectiveness of a product. Because of the above issues, clinical testing results on one product may not be applicable to other products. More detailed information #about dietary supplements# is available elsewhere on the LactMed Web site.
In a study of galactogogue containing 5 grams of a mixture of silymarin-phosphatidylserine and galega (goat's rue) in an unspecified proportion and from an unspecified source, none of the typical adverse effects of silymarin were noted in the breastfed infants.[10] A study compared a commercial product containing silymarin 252 mg (BIO-C) to placebo every 12 hours in mothers of preterm (<32 weeks) infants. No adverse effects were observed in any of the infants.[9]
No human data are available on the effect of milk thistle or its components on serum prolactin. A study in gilts (female domestic pigs) found that silymarin 4 grams twice daily during pregnancy and lactation found that serum prolactin levels were increased compared to gilts given placebo. However, the slight increase in prolactin had no effect on mammary gland development, nor on plasma progesterone or estradiol.[11] A study was performed on 50 medically normal postpartum mothers with milk production judged to be less than normal for patients in the hospital in Lima, Peru where the study was conducted. Mothers were divided non-randomly into 2 groups of 25 women who had identical ages, weights, number of children and newborn's age, although ages were not reported. The group that was given micronized silymarin (BIO-C brand) 420 mg daily for 63 days had a baseline milk production of 602 mL daily. The milk volumes and composition (water, fats, carbohydrate and protein) of the 2 groups were not significantly different on day 0. The group given an identical placebo had a baseline milk production of 530 mL daily. Milk production was measured on day 30 and day 63 by infant weighings before and after nursing followed by emptying the breasts with a breast pump. The composition of the milk was also determined. Statistically significant differences in average milk production were found on day 30 (990 grams in the silymarin group and 650 grams in the placebo group) and on day 63 (1119 grams in the silymarin group and 701 grams in the placebo group). Milk composition was not different between the groups at the two time points.[8] Deficiencies in this study include the lack of randomization, no investigator blinding, and no optimization of breastfeeding technique prior to study enrollment. Also, breastfeeding duration and long-term infant growth were not studied. In a randomized, double blinded study, a placebo or galactogogue containing 5 grams of a mixture of silymarin-phosphatidylserine and galega (goat's rue) in a commercial product (Piulatte Plus, Milte) was given once daily to mothers of preterm infants. Phosphatidyl serine purportedly has improved bioavailability over silymarin alone. The placebo group received 5 grams of lactose once daily. The medication or placebo was given from day 3 to day 28 postpartum. Mothers pumped using a breast pump every 2 to 3 hours during the day and as desired at night. Milk production was measured on days 7, 14 and 28 postpartum. Daily milk production averaged 200 mL in the treated group and 115 mL in the control group. The total amount of milk produced during the study period and the proportion of women producing more than 200 mL daily was greater in the treated group than controls on days 7 and 28.[10] Mothers were contacted at 3 and 6 months postpartum concerning breastmilk production. Of the 89 mothers who responded satisfactorily at 3 months, more mothers who had received silymarin-galega were exclusively breastfeeding than those who received placebo (22/50 vs 12/50). Also, more mothers were feeding more than 50% breastmilk to their infants in the treatment group than the placebo group (29/50 vs 18/50). At 6 months postpartum, more mothers were feeding more than 50% breastmilk to their infants in the treatment group than the placebo group (22/50 vs 12/50). These differences were statistically significant.[12] A randomized study compared a commercial product containing silymarin 252 mg (BIO-C) to placebo every 12 hours in mothers of preterm (<32 weeks) infants, beginning at 10 days postpartum. Mothers used a breast pump 6 times daily and measured milk output before beginning, 5 times during the 28 days of treatment, and on days 36 and 45. No difference in milk production was observed between the two groups at any time point. The mothers' guesses of whether they had taken placebo or silymarin were no better than chance.[9] In a survey of 188 nursing women from 27 states (52% from Louisana), 24 had used fennel as a galactogogue. Of those who used it, 52% were not sure that it increased their milk supply and 4 reported (unspecified) side effects.[13]
Disclaimer
:
Information presented in this database is not meant as a substitute for professional judgment. You should consult your healthcare provider for breastfeeding advice related to your particular situation. We do not warrant or assume any liability or responsibility for the accuracy or completeness of the information on this Site.