I am a breastfeeding mother and i want to know if it is safe to use Sage? Is Sage safe for nursing mother and child? Does Sage extracts into breast milk? Does Sage has any long term or short term side effects on infants? Can Sage influence milk supply or can Sage decrease milk supply in lactating mothers?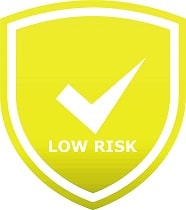 DrLact safety Score for Sage is 3 out of 8 which is considered Low Risk as per our analyses.
A safety Score of 3 indicates that usage of Sage may cause some minor side effects in breastfed baby.
Our study of different scientific research indicates that Sage may cause moderate to no side effects in lactating mother.
Most of scientific studies and research papers declaring usage of Sage low risk in breastfeeding are based on normal dosage and may not hold true for higher dosage.
While using Sage We suggest monitoring child for possible reactions. It is also important to understand that side effects vary largely based on age of breastfed child and time of medication in addition to dosage.
Score calculated using the DrLact safety Version 1.2 model, this score ranges from 0 to 8 and measures overall safety of drug in lactation. Scores are primarily calculated using publicly available case studies, research papers, other scientific journals and publically available data.
Salvia officinalis or common sage is one of the 900 species of plants that pertains to genus Salvia as well as Salvia hispanica or Chia (see specific information) but with totally different composition, properties and uses.This comment refers to Salvia officinalis, also called common sage or simply sage. The leaves and flowering tops of this herbaceous specie which is native from Mediterranean Europe are usedIt contains thujone, camphor and cineol; phenolic acids, terpenes, flavonoids, tannins ...Thujone and camphor are neurotoxic and may induce seizures. Its concentration varies greatly depending on the season and region of origin. The highest concentration appears in the essential oil, whose consumption has caused severe cases of poisoning, especially in children. Traditionally used but without scientific evidence for relief of dyspepsia, excess of sweating, swelling of the mouth, throat and skin. Sage has been used (also without scientific evidence) to decrease milk production (Eglash 2014, Amir 2011) At latest update no published data on excretion into breast milk was found. A moderate consumption of leaf tea is devoid of toxicity. It should be convenient to choose plants with low content of thujone and camphor. Essential oil consumption is not recommended during breastfeeding.For culinary purposes it does not pose any health risk if consumed as aromatic seasoning in usual amounts.
Sage (Salvia officinalis) leaf contains tannins (salviatannin), essential oils (including alpha-thujone, beta-thujone, 1,8 cineole, and camphor), flavones, phenolic acids, phenylpropanoid glycosides, triterpenoids, and diterpenes. Spanish sage (Salvia lavandulaefolia) is a related species with similar components, although its thujone content is lower. Sage is often misidentified and adulterated; Salvia bertolonii or Salvia pratensis are sometimes used in instead of Salvia officinalis or as an adulterant. Sage purportedly reduces lactation and has been used to aid with weaning or an overabundant milk supply;[1][2][3][4] however, no scientific studies could be located that evaluate the effect of sage on the milk supply. No data exist on the safety of sage in nursing mothers or infants. In general, sage is well tolerated, with occasional nausea, vomiting, abdominal pain, dizziness, agitation, and wheezing. Thujone and camphor are both neurotoxic in high doses. Dietary supplements do not require extensive pre-marketing approval from the U.S. Food and Drug Administration. Manufacturers are responsible to ensure the safety, but do not need to the safety and effectiveness of dietary supplements before they are marketed. Dietary supplements may contain multiple ingredients, and differences are often found between labeled and actual ingredients or their amounts. A manufacturer may contract with an independent organization to verify the quality of a product or its ingredients, but that does certify the safety or effectiveness of a product. Because of the above issues, clinical testing results on one product may not be applicable to other products. More detailed information #about dietary supplements# is available elsewhere on the LactMed Web site.
Nursing mothers who were participating in an experiment on the excretion of 1,8-cineole (eucalyptol) in breastmilk took a 100 mg capsule of 1,8-cineole orally. Although instructed not to, 12 mothers breastfed their infants during the experiment. Mothers reported that none of their infants refused their milk or breastfed less than usual. Two mothers felt that their infants were more agitated a few hours after breastfeeding. A third mother reported that the infant stopped nursing from time to time and "looked puzzled", but resumed nursing. Upon repeating the experiment 6 weeks later, the infant did not react in an unusual way during breastfeeding.[5]
Disclaimer
:
Information presented in this database is not meant as a substitute for professional judgment. You should consult your healthcare provider for breastfeeding advice related to your particular situation. We do not warrant or assume any liability or responsibility for the accuracy or completeness of the information on this Site.