I am a breastfeeding mother and i want to know if it is safe to use Capsicum? Is Capsicum safe for nursing mother and child? Does Capsicum extracts into breast milk? Does Capsicum has any long term or short term side effects on infants? Can Capsicum influence milk supply or can Capsicum decrease milk supply in lactating mothers?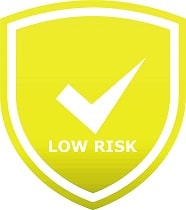 DrLact safety Score for Capsicum is 3 out of 8 which is considered Low Risk as per our analyses.
A safety Score of 3 indicates that usage of Capsicum may cause some minor side effects in breastfed baby.
Our study of different scientific research indicates that Capsicum may cause moderate to no side effects in lactating mother.
Most of scientific studies and research papers declaring usage of Capsicum low risk in breastfeeding are based on normal dosage and may not hold true for higher dosage.
While using Capsicum We suggest monitoring child for possible reactions. It is also important to understand that side effects vary largely based on age of breastfed child and time of medication in addition to dosage.
Score calculated using the DrLact safety Version 1.2 model, this score ranges from 0 to 8 and measures overall safety of drug in lactation. Scores are primarily calculated using publicly available case studies, research papers, other scientific journals and publically available data.
Capsaicin is an oleoresin contained in ripe and dry fruits of hot peppers. It is used for seasoning food and as medicine for topical analgesia in the form of creams, gels or patches. A low absorption into plasma (very low levels or undetectable in plasma) and rapid clearance make it highly unlikely the passage of significant amount toward breast milk. Do not apply on the chest or thoroughly clean it off before breastfeeding.
Cayenne peppers (Capsicum species) contain capsaicin and related compounds which cause the hot, spicy flavor, as well as numerous other components. Capsicum has no specific lactation-related uses and no information is available on the excretion of Capsicum components in breastmilk. Capsicum is "generally recognized as safe" (GRAS) as a food by the U.S. Food and Drug Administration. Oral ingestion can cause gastrointestinal irritation and has caused skin rashes in the breastfed infants of women who eat foods spiced with red peppers.[1] Capsicum may increase the risk of bleeding and should be used cautiously in patients taking anticoagulant or antiplatelet medications. Cross reactions can occur in those allergic to members of the Solanaceae family of plants (e.g., potatoes, tomatoes, paprika, Jimson weed). Capsaicin is used topically for pain. Application of Capsicum or capsaicin to the mother's skin should not affect the infant as long as the infant's skin does not come into direct contact with the areas of skin that have been treated. Do not apply capsaisin cream to the breast.Dietary supplements do not require extensive pre-marketing approval from the U.S. Food and Drug Administration. Manufacturers are responsible to ensure the safety, but do not need to the safety and effectiveness of dietary supplements before they are marketed. Dietary supplements may contain multiple ingredients, and differences are often found between labeled and actual ingredients or their amounts. A manufacturer may contract with an independent organization to verify the quality of a product or its ingredients, but that does certify the safety or effectiveness of a product. Because of the above issues, clinical testing results on one product may not be applicable to other products. More detailed information #about dietary supplements# is available elsewhere on the LactMed Web site.
Two breastfed infants developed dermatitis after their mothers ingested gimchee (kimchi) that was mildly to moderately flavored with red pepper. One was a 6-month-old girl who developed an erythematous rash across the chest and neck. The reaction occurred after 3 nursing bouts within 12 hours of the maternal ingestion of gimghee. The rash gradually remitted over the next 48 hours. In the other case, a 6-month-old boy developed an erythematous dermatitis on the upper forehead and a more severe dermatitis near the eyebrows within 15 hours of nursing, followed by desquamation within 24 hours. Resolution of the reaction took about 5 days. A second, milder reaction occurred in the same areas of the infant's face 2 months later when his mother ingested a squid dish mildly flavored with red pepper. The authors report discussions with two physicians from Korea who stated that these types of reactions are seen occasionally and well known in Korea. They stated that the reactions usually start about 12 hours after nursing and persist for 24 to 48 hours for mild reactions and up to 10 days for more severe reactions. Irritation around the anus is also seen.[1] Both reactions were probably cause by maternal red pepper ingestion.
Disclaimer
:
Information presented in this database is not meant as a substitute for professional judgment. You should consult your healthcare provider for breastfeeding advice related to your particular situation. We do not warrant or assume any liability or responsibility for the accuracy or completeness of the information on this Site.