I am a breastfeeding mother and i want to know if it is safe to use Lavender? Is Lavender safe for nursing mother and child? Does Lavender extracts into breast milk? Does Lavender has any long term or short term side effects on infants? Can Lavender influence milk supply or can Lavender decrease milk supply in lactating mothers?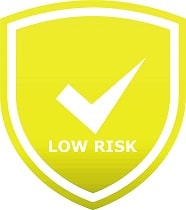 DrLact safety Score for Lavender is 3 out of 8 which is considered Low Risk as per our analyses.
A safety Score of 3 indicates that usage of Lavender may cause some minor side effects in breastfed baby.
Our study of different scientific research indicates that Lavender may cause moderate to no side effects in lactating mother.
Most of scientific studies and research papers declaring usage of Lavender low risk in breastfeeding are based on normal dosage and may not hold true for higher dosage.
While using Lavender We suggest monitoring child for possible reactions. It is also important to understand that side effects vary largely based on age of breastfed child and time of medication in addition to dosage.
Score calculated using the DrLact safety Version 1.2 model, this score ranges from 0 to 8 and measures overall safety of drug in lactation. Scores are primarily calculated using publicly available case studies, research papers, other scientific journals and publically available data.
Flowers are used for infusion, also oral and inhaled liquid preparations, and essential oil.The essential oil contains flavonoids, linalyl (45%), linalool (45%) and small amounts of camphor (1%) eucalyptol (2%).Properties attributed by the traditional use without definite evidence are: antispasmodic, sedative and anxiolytic. Neither it has been demonstrated their effectiveness as an abortive substance.It is usually used as tranquilizer to calm topically local pain and through inhalation for aromatherapy purposes. There is a moderate evidence of efficacy in pain relief during and after delivery and cesarean and menstrual pain. The essential oil has mild estrogenic and antiandrogenic effect, with capacity to behave as endocrine disruptor, being important not to apply it on the chest to prevent ingestion by the infant. There have been reports of transient gynecomastia in children after topical application of essential oil as cosmetic. At last update, there were not found published data on excretion in breast milk.Given the lack of toxicity, as reported, moderate consumption of lavender flowers in infusion during lactation, has little or no risk. In addition to the estrogenic effect of essential oil, it is known that the eucalyptol is excreted into milk, so that consumption of essential oil should be moderate or nil during lactation since, although contained in small amount, it is neurotoxic and convulsive.
Lavender (Lavendula angustifolia) flowers, leaves and oil contain linaloyl acetate, linalool, perillyl alcohol, 1,8 cineole (eucalyptol), and at least 100 other known compounds. Lavender has no specific lactation-related uses. Lavender preparations have traditionally been used for anxiety and other neurologic conditions, infections, pain and a variety of other conditions, often as aromatherapy. None of these uses have good scientific evidence to support their use. Lavender is "generally recognized as safe" (GRAS) as a food by the U.S. Food and Drug Administration. In general, lavender is well tolerated, but no data exist on the excretion of any components of lavender into breastmilk or on the safety and efficacy of lavender in nursing mothers or infants. Lavender oil has estrogenic and antiandrogenic activity, so topical application around the breast should be avoided. Dietary supplements do not require extensive pre-marketing approval from the U.S. Food and Drug Administration. Manufacturers are responsible to ensure the safety, but do not need to the safety and effectiveness of dietary supplements before they are marketed. Dietary supplements may contain multiple ingredients, and differences are often found between labeled and actual ingredients or their amounts. A manufacturer may contract with an independent organization to verify the quality of a product or its ingredients, but that does certify the safety or effectiveness of a product. Because of the above issues, clinical testing results on one product may not be applicable to other products. More detailed information #about dietary supplements# is available elsewhere on the LactMed Web site.
Nursing mothers who were participating in an experiment on the excretion of 1,8-cineole (eucalyptol) in breastmilk took a 100 mg capsule of 1,8-cineole orally. Although instructed not to, 12 mothers breastfed their infants during the experiment. Mothers reported that none of their infants refused their milk or breastfed less than usual. Two mothers felt that their infants were more agitated a few hours after breastfeeding. A third mother reported that the infant stopped nursing from time to time and "looked puzzled", but resumed nursing. Upon repeating the experiment 6 weeks later, the infant did not react in an unusual way during breastfeeding.[1]
Gynecomastia occurred in 3 prepubertal boys who were using grooming products containing lavender oil. The gynecomastia resolved after the products were discontinued. In vitro testing found that lavender oil possesses mild estrogenic and antiandrogenic activity.[4] The relevance of these finding has been questioned,[5][6] but no further testing has been reported to confirm or refute the findings as of the revision date.
Disclaimer
:
Information presented in this database is not meant as a substitute for professional judgment. You should consult your healthcare provider for breastfeeding advice related to your particular situation. We do not warrant or assume any liability or responsibility for the accuracy or completeness of the information on this Site.