I am a breastfeeding mother and i want to know if it is safe to use Belladonna? Is Belladonna safe for nursing mother and child? Does Belladonna extracts into breast milk? Does Belladonna has any long term or short term side effects on infants? Can Belladonna influence milk supply or can Belladonna decrease milk supply in lactating mothers?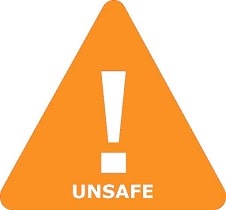 DrLact safety Score for Belladonna is 5 out of 8 which is considered Unsafe as per our analyses.
A safety Score of 5 indicates that usage of Belladonna may cause serious side effects in breastfed baby.
Our study of different scientific research indicates that Belladonna may cause moderate to high side effects or may affect milk supply in lactating mother.
Our suggestion is to use safer alternate options rather than using Belladonna .
It is recommended to evaluate the advantage of not breastfeeding while using Belladonna Vs not using Belladonna And continue breastfeeding.
While using Belladonna Its must to monitor child for possible reactions. It is also important to understand that side effects vary largely based on age of breastfed child and time of medication in addition to dosage.
Score calculated using the DrLact safety Version 1.2 model, this score ranges from 0 to 8 and measures overall safety of drug in lactation. Scores are primarily calculated using publicly available case studies, research papers, other scientific journals and publically available data.
In herbal medicine the leaves of this plant that contains numerous alkaloids are used: l-hyoscyamine and atropine, scopolamine or hyoscine and, all of them potentially high toxic.Traditionally used with poor clinical evidence based on trials as anti-asthmatic, for common colds and intestinal spasms. At latest update no published data on excretion into breast milk were found. With anticholinergic and antimuscarinic properties that may reduce milk production: if necessary take as low dose as possible and avoid long-term treatment if decreasing milk production is observed.Serious side effects (tachycardia, thirst, fever, mydriasis, seizures, coma), especially in infants and newborns (Caksen 2003 Laffargue 2011, Glatstein 2014, Rodríguez-González 2014).There have been cases of gangrene when applied to the chest (Wani 2011). Belladonna may be included in association with other "over the counter" medications of doubtful effectiveness or safety. Overall drug associations are not recommended. Cautions when taking herbal teas:1. Make sure it is obtained from a reliable source: reportedly, poisonings have occurred due to confusion after using another plant with toxic effects (Hsu 1995), some others contain heavy metals that may cause poisoning and others may cause food poisoning due to contamination with bacteria or fungi.2. Do not take it excessively. "Natural" products are not always good in any amount: plants contain active substances from which are made many compounds of our traditional pharmacopoeia that can cause poisoning if consumed in exaggerated quantities or for long periods.
Belladonna (Atropa belladonna) contains anticholinergic alkaloids such as atropine and scopolamine. Belladonna has been used in the past for headache, airway obstruction, and irritable bowel syndrome among others, but its use has been supplanted by more specific and less toxic compounds. Long-term use of belladonna might reduce milk production by reducing serum prolactin.[1] Application of belladonna paste to the nipple to reduce milk secretion during lactation is an extremely old use.[2] However, it is still used this way in rural India for treating breast abscesses and may have contributed to cases of breast gangrene.[3] Because of the narrow therapeutic index and variable potency of plant-based (i.e., nonstandardized) belladonna, it should be avoided orally and topically during lactation. Homeopathic products are not likely to interfere with breastfeeding or cause toxicity. Dietary supplements do not require extensive pre-marketing approval from the U.S. Food and Drug Administration. Manufacturers are responsible to ensure the safety, but do not need to the safety and effectiveness of dietary supplements before they are marketed. Dietary supplements may contain multiple ingredients, and differences are often found between labeled and actual ingredients or their amounts. A manufacturer may contract with an independent organization to verify the quality of a product or its ingredients, but that does certify the safety or effectiveness of a product. Because of the above issues, clinical testing results on one product may not be applicable to other products. More detailed information #about dietary supplements# is available elsewhere on the LactMed Web site.
Specific published information in nursing mothers was not found as of the revision date. Anticholinergics can inhibit lactation in animals, apparently by inhibiting growth hormone and oxytocin secretion.[4][5][6][7][8] Anticholinergic drugs can also reduce serum prolactin in nonnursing women.[1] The prolactin level in a mother with established lactation may not affect her ability to breastfeed.
Disclaimer
:
Information presented in this database is not meant as a substitute for professional judgment. You should consult your healthcare provider for breastfeeding advice related to your particular situation. We do not warrant or assume any liability or responsibility for the accuracy or completeness of the information on this Site.