I am a breastfeeding mother and i want to know if it is safe to use Castor? Is Castor safe for nursing mother and child? Does Castor extracts into breast milk? Does Castor has any long term or short term side effects on infants? Can Castor influence milk supply or can Castor decrease milk supply in lactating mothers?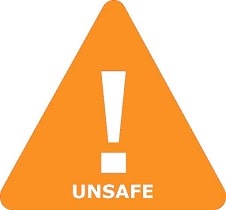 DrLact safety Score for Castor is 5 out of 8 which is considered Unsafe as per our analyses.
A safety Score of 5 indicates that usage of Castor may cause serious side effects in breastfed baby.
Our study of different scientific research indicates that Castor may cause moderate to high side effects or may affect milk supply in lactating mother.
Our suggestion is to use safer alternate options rather than using Castor .
It is recommended to evaluate the advantage of not breastfeeding while using Castor Vs not using Castor And continue breastfeeding.
While using Castor Its must to monitor child for possible reactions. It is also important to understand that side effects vary largely based on age of breastfed child and time of medication in addition to dosage.
Score calculated using the DrLact safety Version 1.2 model, this score ranges from 0 to 8 and measures overall safety of drug in lactation. Scores are primarily calculated using publicly available case studies, research papers, other scientific journals and publically available data.
The seeds contain 50% oil. In the oil there are established fatty acids such as ricinoleic (90%), linoleic, oleic, linolenic and palmitic.In the seeds there is ricin, a substance that can cause a very serious poisoning.Castor oil is orally used as a laxative and topically as an anti-inflammatory medicine on the skin. It appears as excipient in several dermatological and cosmetic preparations. At latest update relevant published data on excretion into breast milk were not found. The ricinoleic acid is an irritant of the intestinal mucosa where it is readily absorbed, being able to appear in the milk. It is highly recommended to use a safer laxative while breastfeeding. Castor oil, either orally (Winterfeld 2012) or topically applied on the breast (Rasiya 2011), has been used as a galactogogue without any proof on effectiveness. On the other hand, it has also been allegedly used to reduce milk production (Hardy 2000, Eglash 2014 ).The best galactogogue-like results are attained through a frequent and on demand breastfeeding along with a correct technique (ABM 2011). In some cultures castor oil is administered instead of colostrum to infants in the first few days of life (Benakappa 1989), being this a risky practice, since diarrhea, dehydration, insomnia and tremor can occur. Topical use on the skin is not contraindicated during lactation, provided it is not applied on the breast and areas where the infant can touch and absorb it are avoided.
Castor (Ricinus communis) beans contain triglycerides, mostly consisting of ricinoleic acid esters, and small amounts of the toxic ricin and ricine. Pressing of the beans produces castor oil and purification of the oil eliminates the ricin and ricine. Castor oil is a strong stimulant laxative. Castor beans as well as a homeopathic preparation of castor purportedly reduce milk flow,[1][2] but it is also reportedly used as a galactagogue.[3] A poultice of castor leaves is a purported galactogogue.[4][5] In some parts of India, castor oil is also reportedly applied to the breasts to stimulate lactation.[5] No scientifically valid clinical trials support either of these uses and some preparations may be toxic to the infant. Galactogogues should never replace evaluation and counseling on modifiable factors that affect milk production.[6] No data exist on the excretion of any components of the castor plant or castor oil into breastmilk or on their safety and efficacy in nursing mothers or infants. However, little of the active ricinoleic acid is thought to be absorbed from the intestine. Because of a lack of information, other laxatives may be preferred in nursing mothers. In traditional Indian culture, castor oil has been administered to newborn infants during the first 2 to 3 days of life, often resulting in adverse effects.[7][8] Administration of castor oil to newborns is dangerous and should be avoided. Dietary supplements do not require extensive pre-marketing approval from the U.S. Food and Drug Administration. Manufacturers are responsible to ensure the safety, but do not need to the safety and effectiveness of dietary supplements before they are marketed. Dietary supplements may contain multiple ingredients, and differences are often found between labeled and actual ingredients or their amounts. A manufacturer may contract with an independent organization to verify the quality of a product or its ingredients, but that does certify the safety or effectiveness of a product. Because of the above issues, clinical testing results on one product may not be applicable to other products. More detailed information #about dietary supplements# is available elsewhere on the LactMed Web site.
In rural India, castor oil has been traditionally given to infants during the first 2 to 3 days of life to clear the intestine of meconium. This practice can result in paralytic ileus and aspiration pneumonia.[7] Severe hypoalbuminemia was also reported in a 1.5-month-old infant whose grandmother gave him castor oil daily from the fifth day of life, resulting in diarrhea and malnutrition.[8]
Disclaimer
:
Information presented in this database is not meant as a substitute for professional judgment. You should consult your healthcare provider for breastfeeding advice related to your particular situation. We do not warrant or assume any liability or responsibility for the accuracy or completeness of the information on this Site.