I am a breastfeeding mother and i want to know if it is safe to use Caraway? Is Caraway safe for nursing mother and child? Does Caraway extracts into breast milk? Does Caraway has any long term or short term side effects on infants? Can Caraway influence milk supply or can Caraway decrease milk supply in lactating mothers?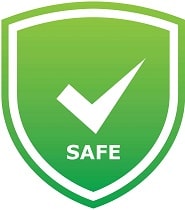 DrLact safety Score for Caraway is 1 out of 8 which is considered Safe as per our analyses.
A safety Score of 1 indicates that usage of Caraway is mostly safe during lactation for breastfed baby.
Our study of different scientific research also indicates that Caraway does not cause any serious side effects in breastfeeding mothers.
Most of scientific studies and research papers declaring usage of Caraway safe in breastfeeding are based on normal dosage and may not hold true for higher dosage.
Score calculated using the DrLact safety Version 1.2 model, this score ranges from 0 to 8 and measures overall safety of drug in lactation. Scores are primarily calculated using publicly available case studies, research papers, other scientific journals and publically available data.
Plant from the apiaceae family from which the fruit and its oil is used for medicinal purposes and as a food condiment. Its essential oil contains carvone, limonene and other terpenes. Its traditional use is as a carminative, antiflatulent and antispasmodic, even in very young infants to try to treat colic (Abdulrazzaq 2009, Stapleton 1995). A plant devoid of toxicity at usual doses (Kazemipoor 2014), although cases of hypothyroidism induced by its consumption have been described (Naghibi 2015). Carvone is excreted in milk in clinically insignificant amounts (Hausner 2011 and 2008). Given its lack of toxicity at correct doses, moderate consumption during breastfeeding would have little or no risk. Although in some cultures it is traditionally used to increase milk production (Alachkar 2011), there is no scientific evidence of its capacity as a galactogogue (Muresan 2011, Kopec 1999). The best galactogogue is frequent on-demand breastfeeding with correct technique (Mannion 2012, ABM 2011). Do not use as a galactogogue without medical supervision. Precautions when taking plant preparations: 1. Ensure that they are from a reliable source: poisoning has occurred due to confusing one plant with another with toxic properties, as well as poisoning from heavy metals extracted from the ground and food poisoning due to contamination with bacteria or fungi. 2. Do not take in large amounts; follow recommendations from professional experts in phytotherapy. "Natural" products are not always good in any quantity: plants contain active substances from which much of our traditional pharmacopoeia has been obtained and can result in poisoning or act as endocrine disruptors if taken in excessive amounts or time periods.
Caraway (Carum carvi) seeds contain numerous volatile oils, the most prominent being carvone and limonene. Caraway is a purported galactogogue,[1][2][3][4][5] but it has also been used to decrease breastmilk oversupply in Persian traditional medicine.[6] Maternal use has been advocated to reduce colic in the breastfed infant.[7] No scientifically valid clinical trials support these uses, although one small, old study found no galactogogue effect. Galactogogues should never replace evaluation and counseling on modifiable factors that affect milk production.[8] Two studies found small, but measurable amounts of d-carvone in the milk of mothers given the chemical experimentally. Caraway is "generally recognized as safe" by the U.S. Food and Drug Administration. It is usually well tolerated, with the primary side effects being gastrointestinal such as heartburn, eructation, flatulence, and nausea. In two studies nursing mothers were given d-carvone. No adverse effects were noted in mothers or infants. Dietary supplements do not require extensive pre-marketing approval from the U.S. Food and Drug Administration. Manufacturers are responsible to ensure the safety, but do not need to the safety and effectiveness of dietary supplements before they are marketed. Dietary supplements may contain multiple ingredients, and differences are often found between labeled and actual ingredients or their amounts. A manufacturer may contract with an independent organization to verify the quality of a product or its ingredients, but that does certify the safety or effectiveness of a product. Because of the above issues, clinical testing results on one product may not be applicable to other products. More detailed information #about dietary supplements# is available elsewhere on the LactMed Web site.
A study compared 3 groups of women. One group of 20 nursing mothers consumed 30 mg of d-carvone in 75 grams of hummus every third day for 28 days (10 exposures) at about 2 hours before a "usual" nursing time. A second group of 20 nursing mothers followed the same regimen, but their hummus contained no d-carvone. A third group of 8 mother received the d-carvone flavored hummus, but were exclusively formula feeding their infants. After this 28-day period, both groups of breast-fed infants showed greater acceptance of d-carvone-flavored mashed potatoes than the formula-fed infants who preferred the unflavored potatoes. The authors interpreted these results to mean that breastfed infants are more receptive to a wide array of flavors than formula-fed infants.[10]
A group of 5 nursing mothers were given no herb for 5 days, 15 mL of a 10% infusion of caraway seeds 3 times daily for 10 days, followed by another 5-day control period from days 15 to 20. Their diet and environment were kept constant during the study period. Milk volume was measured daily and milk fat percentage was measured on days 5, 10, 15 and 20. No effect on milk volume or percentage of fat was seen.[12] Because of the lack of randomization, blinding and controls, and small number of participants, no valid conclusion can be made from this study on the galactogogue effects of caraway. A randomized trial assigned mothers of preterm infants to receive either a purported herbal galactogogue tea twice daily, a fruit tea twice daily or nothing. The galactogogue tea mixture (Natal, Hipp [Turkey]) contained 1% stinging nettle as well as melissa, caraway, anise, fennel, goat's rue, and lemon grass in unspecified amounts. All mothers received similar breastfeeding advice from the same nurse and two groups were told that the tea would increase milk production, but compliance with the study teas was not assessed. Mother used breast pumps to extract and measure their milk and output on day 1 and day 7 of the study were compared. Although the increase in volume of extracted milk was greater in the galactogogue tea group, there was no difference in maternal serum prolactin between the groups at 7 days. No difference in infant weight gain was seen between groups, although the authors stated that additional supplementation was provided to all infants in addition to the pumped milk.[13] The study was not blinded, the randomization method was not stated, intent-to-treat analysis was not performed, and some of the numerical results were internally inconsistent, so the quality of the study was poor.
Disclaimer
:
Information presented in this database is not meant as a substitute for professional judgment. You should consult your healthcare provider for breastfeeding advice related to your particular situation. We do not warrant or assume any liability or responsibility for the accuracy or completeness of the information on this Site.